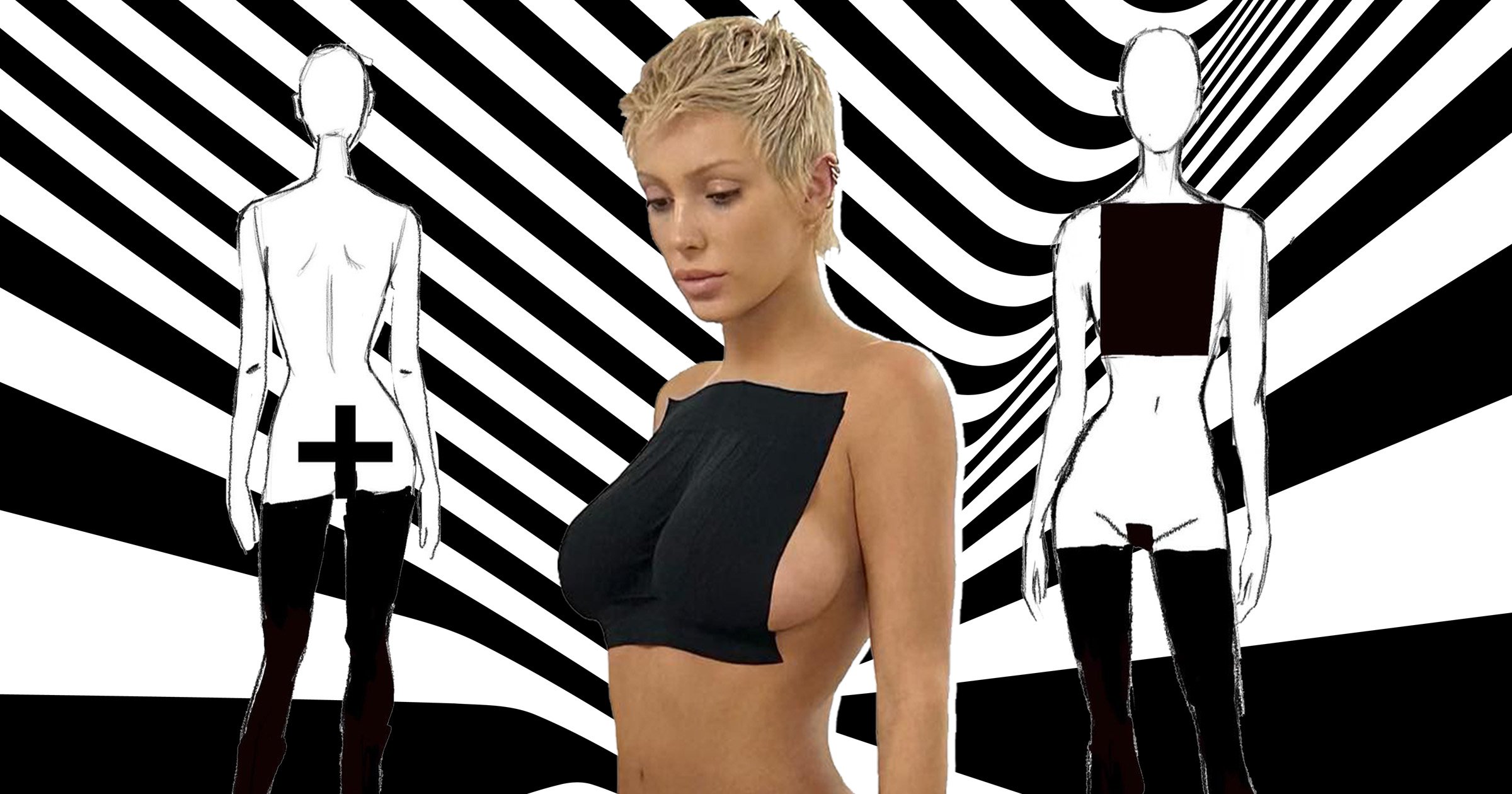 is giving ex-wife and her famous Skims body tape a run for their money after appearing to debut a questionable new collection through his 'wife'.
The All Of The Lights rapper, 45, has a, who he is reported to have .
Bianca, an architectural designer from Australia, is clearly more than happy to model her so-called husband's famous brand and its new look is rather astonishing.
Yeezy designer Mowalola Ogunlesi shared Instagram photos of Bianca, 28, modelling a very eyebrow-raising look with black tape strapped across her chest to cover her cleavage and a thin line of tape across her crotch and stretching back over her bum to form a cross.
In the absence of clothes, Bianca instead wears a pair of black thigh-high boots.
Kanye doesn't appear anywhere in the promo shots but it is believed to be from his fashion brand.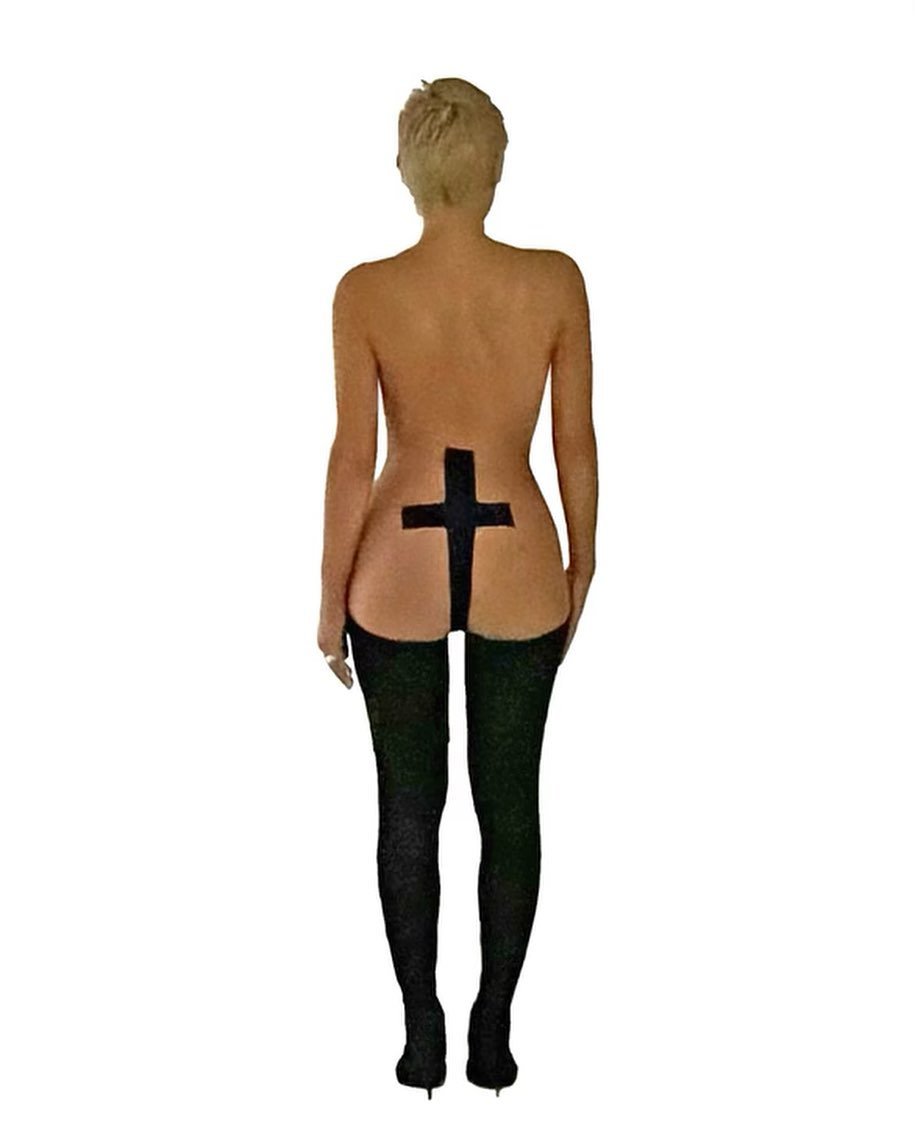 Social media has been running wild with reactions with one joking: 'Oh, that's where my scotch tape went.'
Another commentator added: 'I thought this was some f****d up AI rendering but nah, it's a real person.'
One remarked: 'That's NOT fashion…it's Flex Seal tape in black. I have several rolls of it…lol.'
'It's giving …Brazilian wax,but make it fashion [sic],' one declared.
Another Twitter user chimed in: 'Fashion line [?] now Kanye you know I love you but this is some RLBS.'
Sharing their thoughts on the bold look, one other said: 'In my opinion this is not fashion. It doesn't take a genius to tape up vital parts of a woman's body and sell for a stupid amount of money. Kanye gets on Kim about the way she is raising there kids. While he pimps his current wife and call it fashion; in my opinion.'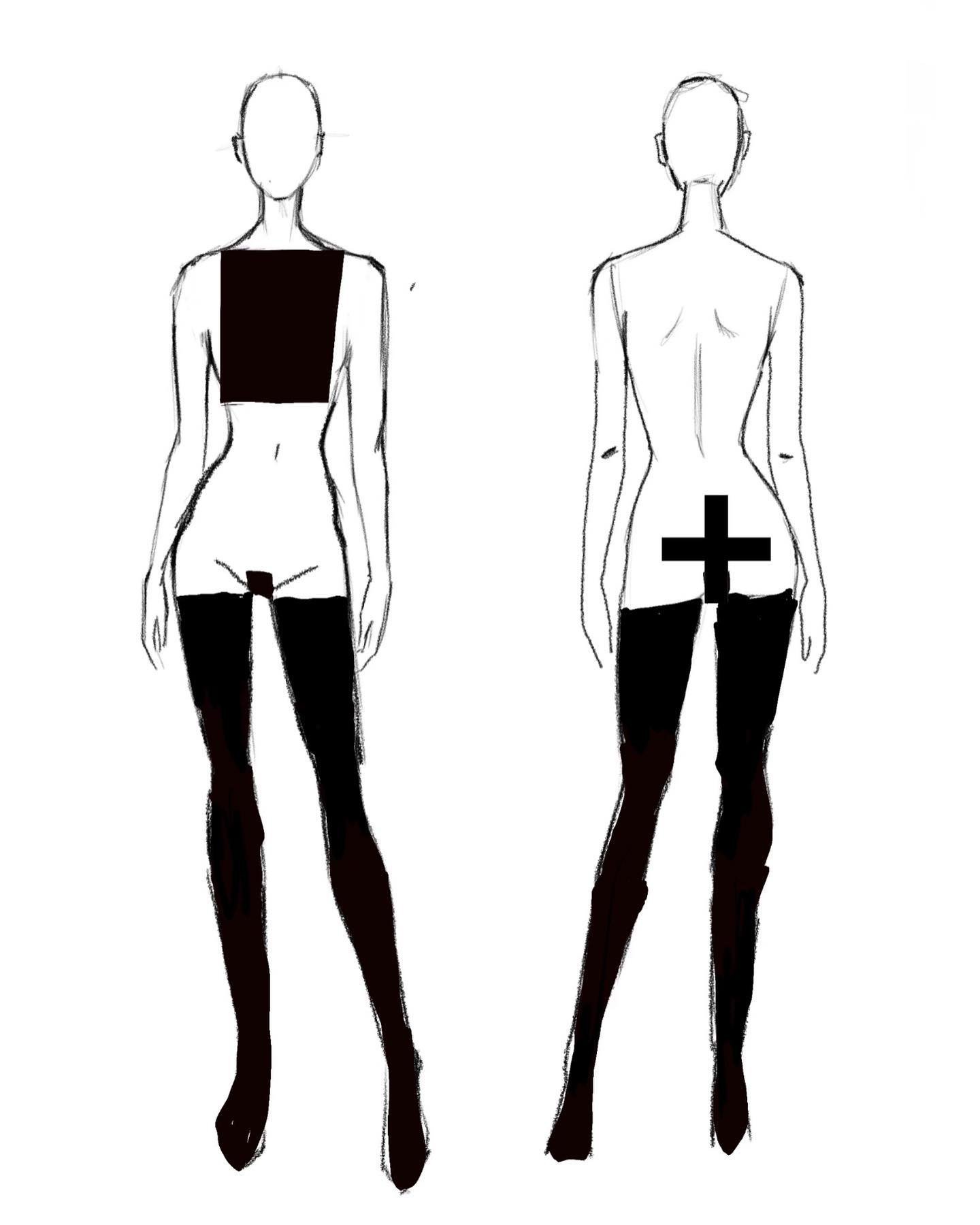 Kanye's fashion business has been somewhat on hold since in light of the rapper's anti-Semitism controversy.
Over several weeks, the Grammy-winner made a number of offensive remarks about the Jewish community and saw himself somewhat blacklisted from the fashion industry, with Gap also distancing themselves from the rapper.
In another unexpected turn of events, it was reported that Kanye had married Bianca in January. The pair met in 2020 and Bianca has worked as an employee of the Yeezy brand.
According to TMZ, the couple said their vows during a private ceremony at the Waldorf Astoria but it's believed the nuptials weren't official and a marriage licence has not been produced.