Life as a new mum hasn't got off to the easiest start for .
The reality star, 34, announced this week that she and actor , 41, a baby girl named Bonnie.
Bonnie arrived on September 2, with Laura admitting that the birth was anything but easy as the new parents got a fright.
In an update shared with her 1.5million followers, the influencer – who met Gary via – revealed some nasty bruises on her arm.
'The kankles have almost subsided. But these bruises, ouch', Laura wrote. 'The glamorous life of post-partum.'
'I'll hold off sharing the other symptoms', she joked.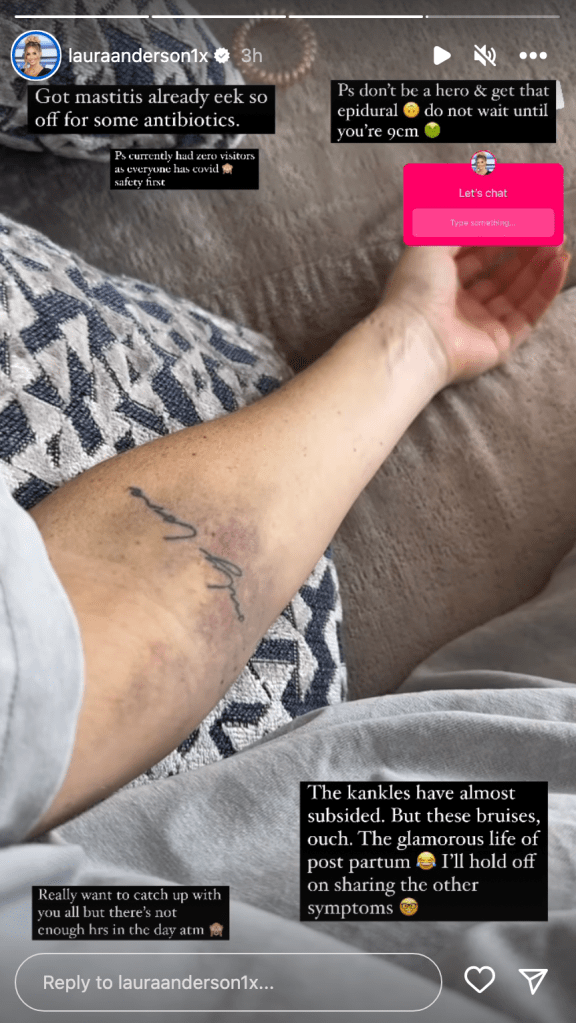 The Love Island star also said in her post that she's desperate to catch up with her friends but there are 'not enough hours in the day'.
It seems her family are also yet to visit, as she stated sadly that 'everyone has Covid.'
As for other aspects of her health, Laura went on to share that she has mastitis 'already' and was picking up antibiotics to treat it.
Mastitis is an inflammation of breast tissue that sometimes involves an infection.
'P.S: Don't be a hero and get that epidural', Laura added, giving an insight into her labour. 'Do not wait until you're 9cm.'
When announcing the birth of baby Bonnie, Laura shared a very sweet video documenting her little girl's first few moments in the world.
Gary was by her side throughout the labour, rubbing her head with words of encouragement before cuddling up to the newborn in her blanket.
Laura's caption read: 'Hi everyone, my name is Bonnie Rose Lucy Anderson 🫠 I was born 02/09/23 at 06.03am and weighed 6.10lbs 🫶🏼
'My Mummy & Daddy are sooooo happy and in love with me, this is our first week together🌹
'I'm sorry it's taken me some time to introduce myself, I hurt my mummy a little bit and scared my daddy too (oops) we're all now recovering well at home 😇🫧'
She signed off: 'Please don't question My Mummy & Daddy on their relationship- This.. is all about me 👶🏼🤩'
It's no secret that Laura and Gary's relationship has been turbulent, especially throughout her pregnancy.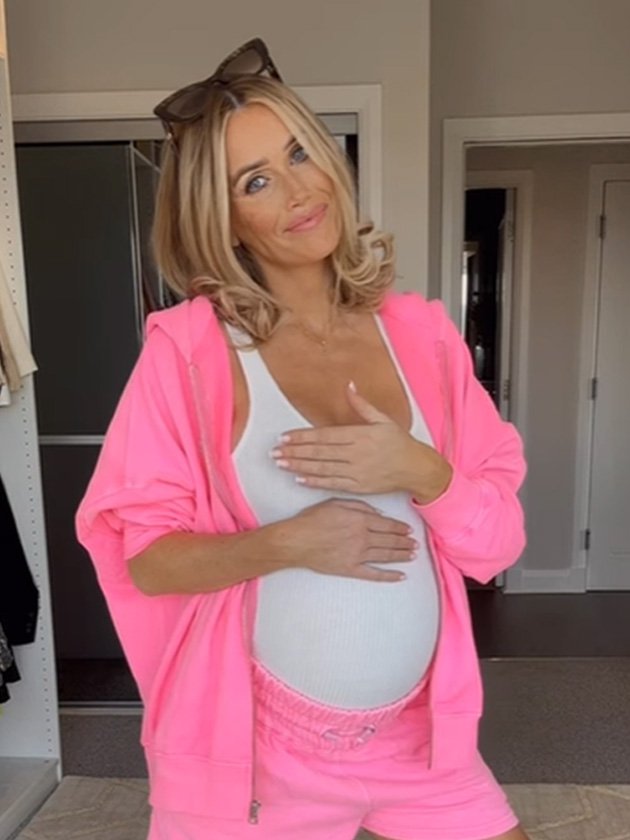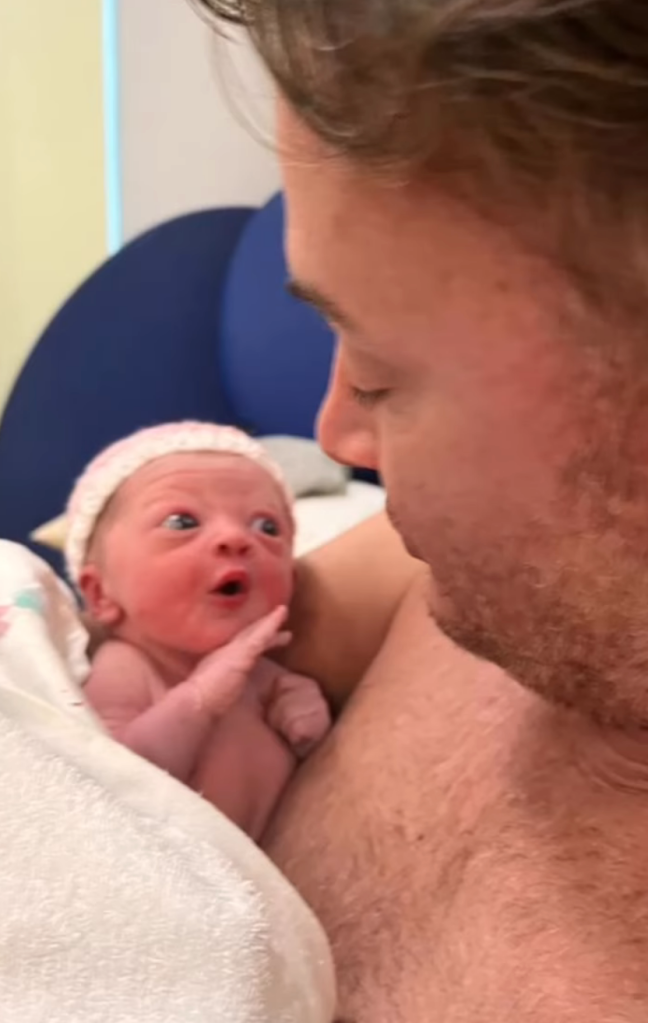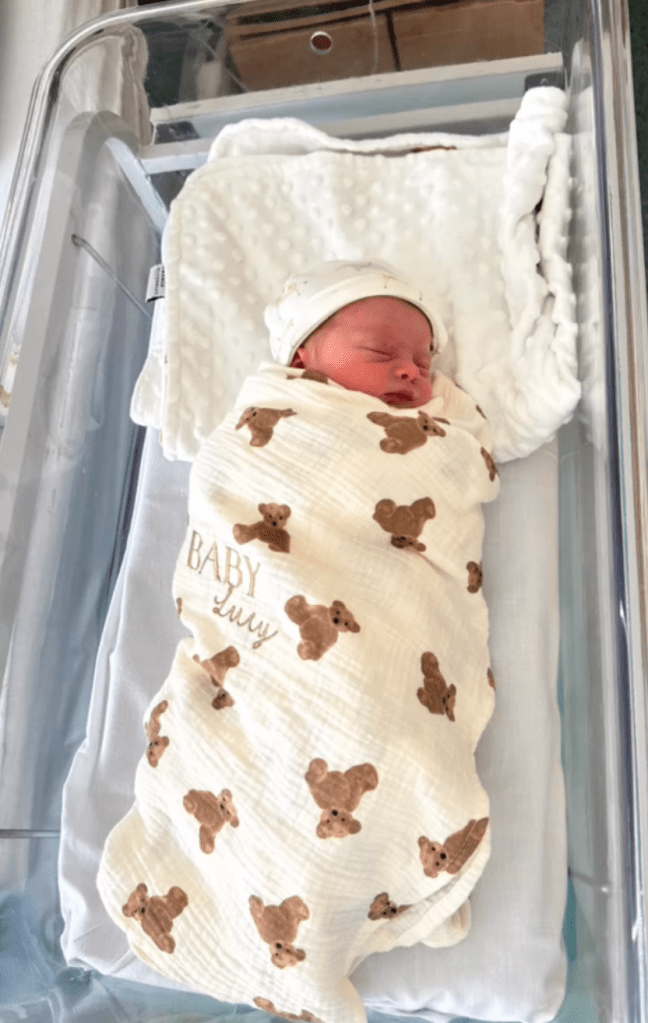 Laura and Gary back in February.
The pair captioned the post: 'Our hearts are full, Baby Lucy due Summer '23.'
However, , Gary, who already shares four children with his ex-wife Natasha Gray, announced he and Laura were
Laura later said the exes were following the break-up, with a source also claiming she was with Gary for 'without her consent.'