This week it was revealed that three of 's former dancers had in a new lawsuit.
Documents allege that the 35-year-old winner, real name Melissa Viviane Jefferson, pressured one of them to touch a nude performer at a club in Amsterdam and also 'called attention' to a performer's weight gain.
Two of the dancers, Arianna Davis and Crystal Williams, were hired by Lizzo after competing on her reality show, Watch Out for the Big Grrrls, in 2021 but were both fired.
The third dancer, Noella Rodriguez, was hired the same year but resigned in 2023.
Lizzo has yet to respond to the claims and news of her alleged misconduct has shocked the showbiz world.
But who are the three dancers making the claims?
Ariana Davis
Raised in Indiana, 24-year-old Arianna Davis has been dancing since the age of two.
Speaking last year, Davis raved: 'Dance to me is something that you have to do when you don't have words to express yourself.'
She added: 'When you can't sing it, you can't say it, you can't act it out. You can't do anything except physically move to express yourself. When I have no words, I just dance.'
During the pandemic, Davis – who had been showcasing her dance skills on TikTok – came across a casting call for Lizzo's reality show Watch Out For The Big Grrrls, which went on to win the outstanding competition program Emmy.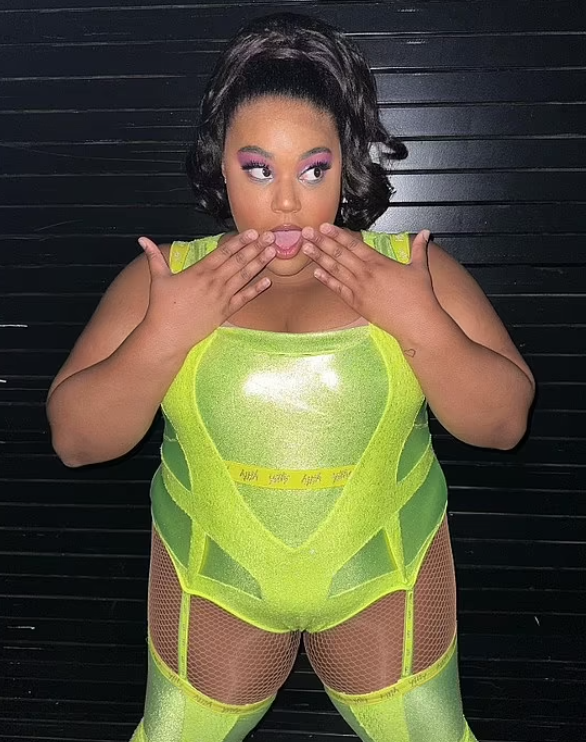 Davis was hired to tour with the star.
She also performed alongside Lizzo at the 2023 Brit awards.
Speaking about her life goals, Davis previously revealed: 'I just really want to be a trailblazer and spread joy because I feel like there's not enough in the industry.'
The paperwork alleges Lizzo invited her dancers – including Davis – to a strip club following a performance in Amsterdam earlier this year and – although attendance was not mandatory – those who attended were reportedly 'favoured' by the musician.
According to , it's claimed that she 'began inviting cast members to take turns touching the nude performers, catching dildos launched from the performers' vaginas, and eating bananas protruding from the performers' vaginas', before she 'began pressuring Ms Davis to touch the breasts of one of the nude women'.
Lizzo is also accused of making comments directed to Davis' weight following an appearance at SXSW and told the dancer she seemed 'less committed' to her role – an exchange that legal documents reportedly described as a 'thinly veiled' mention of her weight.
Crystal Williams
Crystal Williams is 26 and hails from Texas but now resides in LA after finding success on Watch Out For The Big Grrrls.
She started dancing in fifth grade with a church group.
In 2020, Williams graduated from Sam Houston State University after studying mass communication.
During her studies, Williams joined a campus dance group called Fade to Black and it was shortly after graduating that she saw Lizzo's casting call.
Sam Houston State University, Williams was unsure she'd ever make it professionally as a dancer, saying: 'Being a plus-size woman who just loves to dance, that was something that I was passionate about and something that I did in my spare time.
'So being a professional dancer never crossed my mind because, in the dance industry, you don't see a lot of plus-size dancers.'
Before she'd even graduated, Williams appeared in a Megan Thee Stallion video and when she eventually went on to tour the globe with Lizzo, she said of the experience: 'It's really fun to travel to different places in other parts of the world because I was only restricted to seeing Texas.
'Now I'm traveling more than I ever have and making more money than I ever have.'
Lizzo allegedly accused Williams of drinking before performances, something she vowed is untrue.
reports that she accused Williams and others of 'not performing up to par and repeatedly accused the dancers of drinking alcohol before shows even though the dance cast had never partaken in such a practice', via the paperwork.
Noelle Rodriguez
Also a Texas native, Rodriguez might only be 25, but she has a plethora of dance experience under her belt.
The professional dancer didn't appear on Watch Out For The Big Grrrls and instead was hired by Lizzo after appearing in the music video for her hit Rumours.
Before working for Lizzo, Rodriguez had already racked up an impressive CV – having appeared as a dancer in HBO's Euphoria.
In 2018, Rodriguez performed during Beyonce's Coachella show and was also part of Janet Jackson's Billboard Music Awards Icon performance that same year.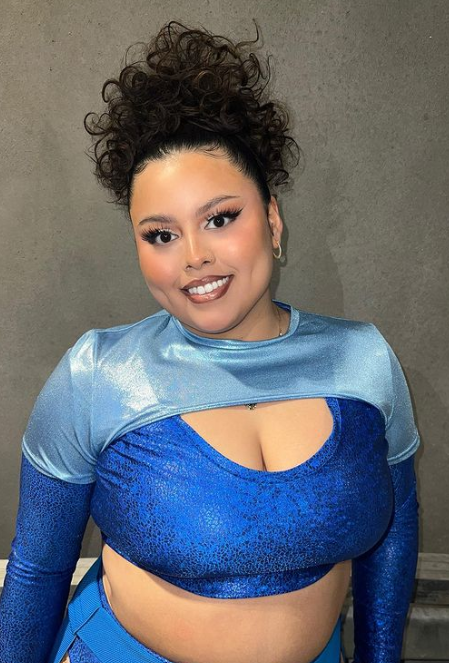 Rodriguez reportedly threatened to resign, prompting Lizzo to 'crack her knuckles, balling her fists' and using an expletive to inform Rodriguez that she was 'lucky', before yelling a slur and raising both middle fingers when the dancer went to leave.
The dancers are seeking damages for emotional distress, unpaid wages, loss of earnings and attorney's fees for the allegations, including sexual, religious and racial harassment, disability discrimination and false imprisonment – but an amount has not been made clear.
Lizzo has yet to speak out over the claims.
Metro.co.uk has contacted Lizzo's reps about the allegations.