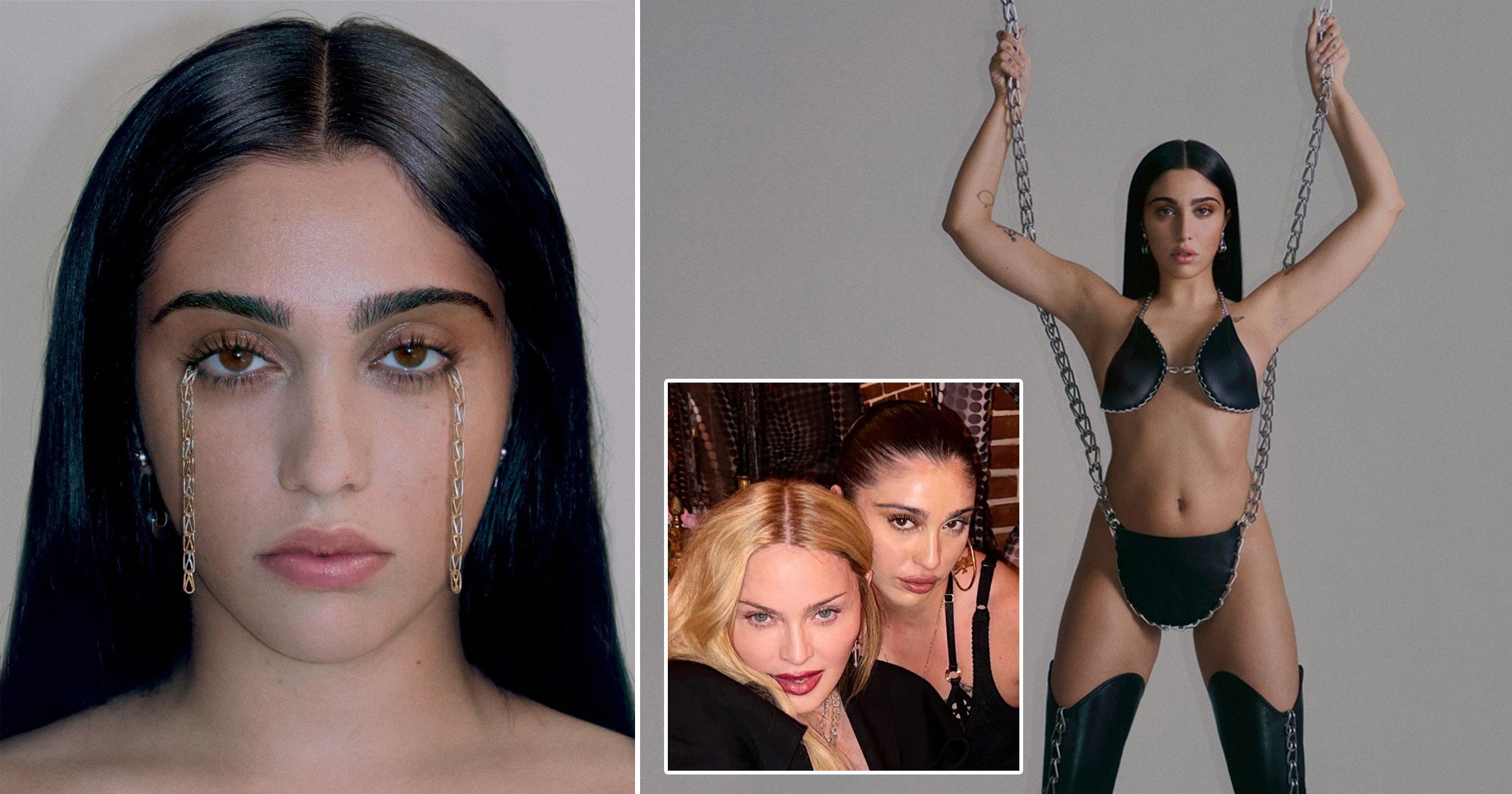 Lourdes Leon is carving out her own path with her mother 's creative instinct as she poses for her most daring photoshoot yet.
The 26-year-old has been making a name for herself as a model and is back with some sultry snaps after .
Lourdes, who is the daughter of Madonna and actor Carlos Leon, has been fairly quiet on since the concerning news that her mum with an infection.
During the scare, she was reportedly by her mum's side the whole time.
Now the 64-year-old has recovered and is even out and about enjoying Beyonce's gigs, sharing fabulous together.
Lourdes announced her return to work in the best way, with the risque leather-filled photoshoot.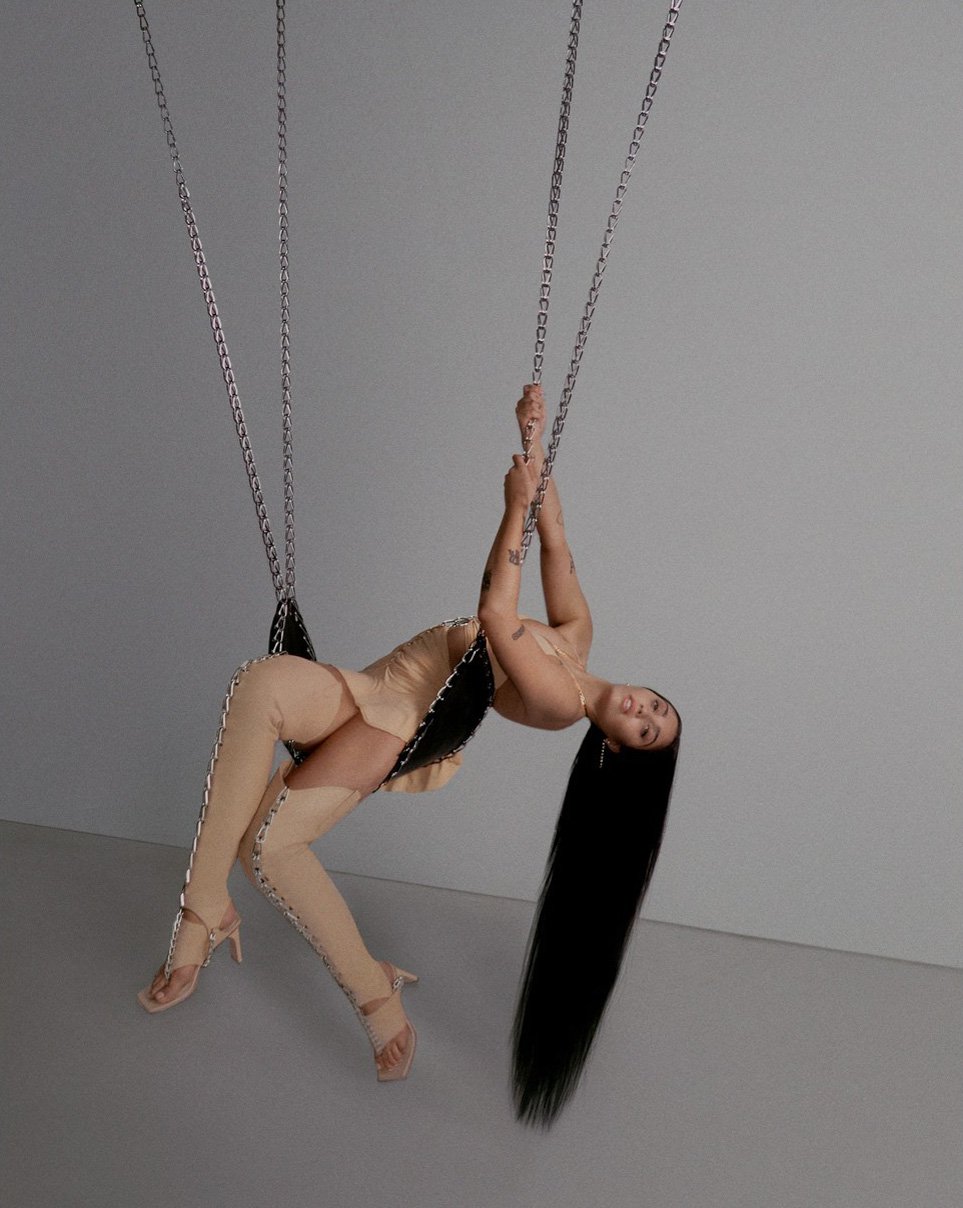 The model can be seen standing nude with only leather bags artfully covering her modesty.
She rocks thigh-high leather chaps, with matching open-toed shoes, all tied together with gold chains.
The chains were a major feature as she gripped two chains which delicately held up the bag which was in front of her groin.
After the first striking image, Lourdes shared two more snaps – one behind the scenes which showed how little the model was actually wearing.
Lourdes can be seen at a computer, which features another picture from the Dion Lee campaign on the screen as she poses nude with only a thin chain visible around her waist.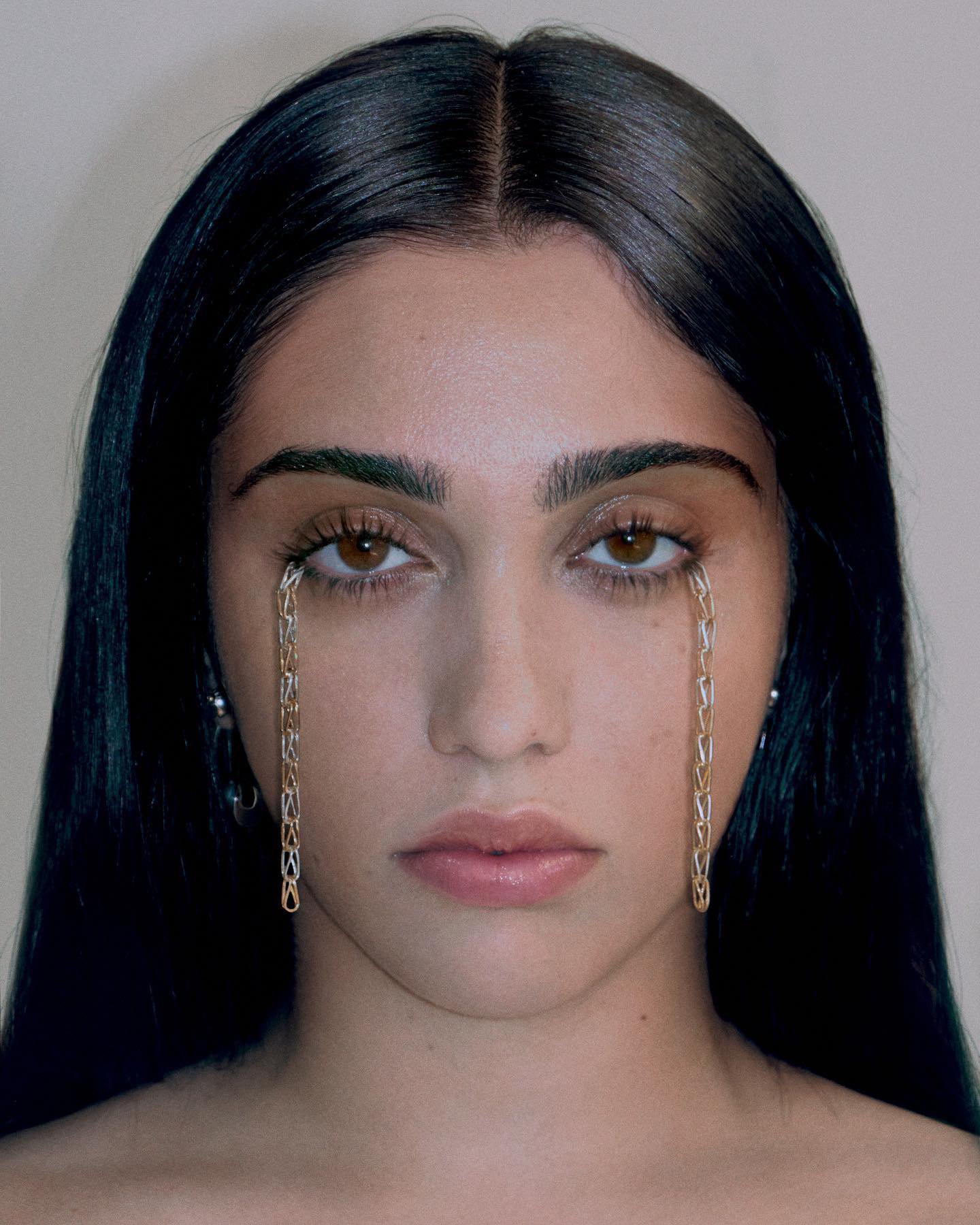 Her black hair covers her entire back as she looks wistfully at the random objects on the desk.
Another snap focuses on the model's face, which has barely-there makeup with matching chains dangling like teardrops from her eyes.
Lourdes has appeared in campaigns for Savage x Fenty, Mugler, Tom Ford, Burberry and more as well as appearing in a Stella McCartney advert for perfume Pop.
She also followed in her mum's footsteps and released music last August, with her five-track EP, titled Go, under the stage name Lolahol.
The model captioned her striking post simply: 'Dion Lee Chain Bag' and credited the team, while also switching off comment ability for fans.
On the brand's page, however, people have been living for the shoot, with one deeming Lourdes 'iconic'.