joined the picket line and marched with strikers as part of the actors union in West Hollywood on Wednesday. 
The 33-year-old walked with fellow actors from to Paramount Studios in Los Angeles carrying a sign. 
She was part of a group of Hollywood actors and writers who were undertaking their first 'double ' in more than 60 years.
The intention of the massive walkout was to demand protection for industry workers from being replaced by artificial intelligence (AI), among other raised concerns.
Margot was spotted wearing a large white oversized t-shirt as she walked that branded the words: 'SAG-AFTRA on strike!'
She held a sign above her head by a wooden pole and added a pair of white trainers and ankle-high socks.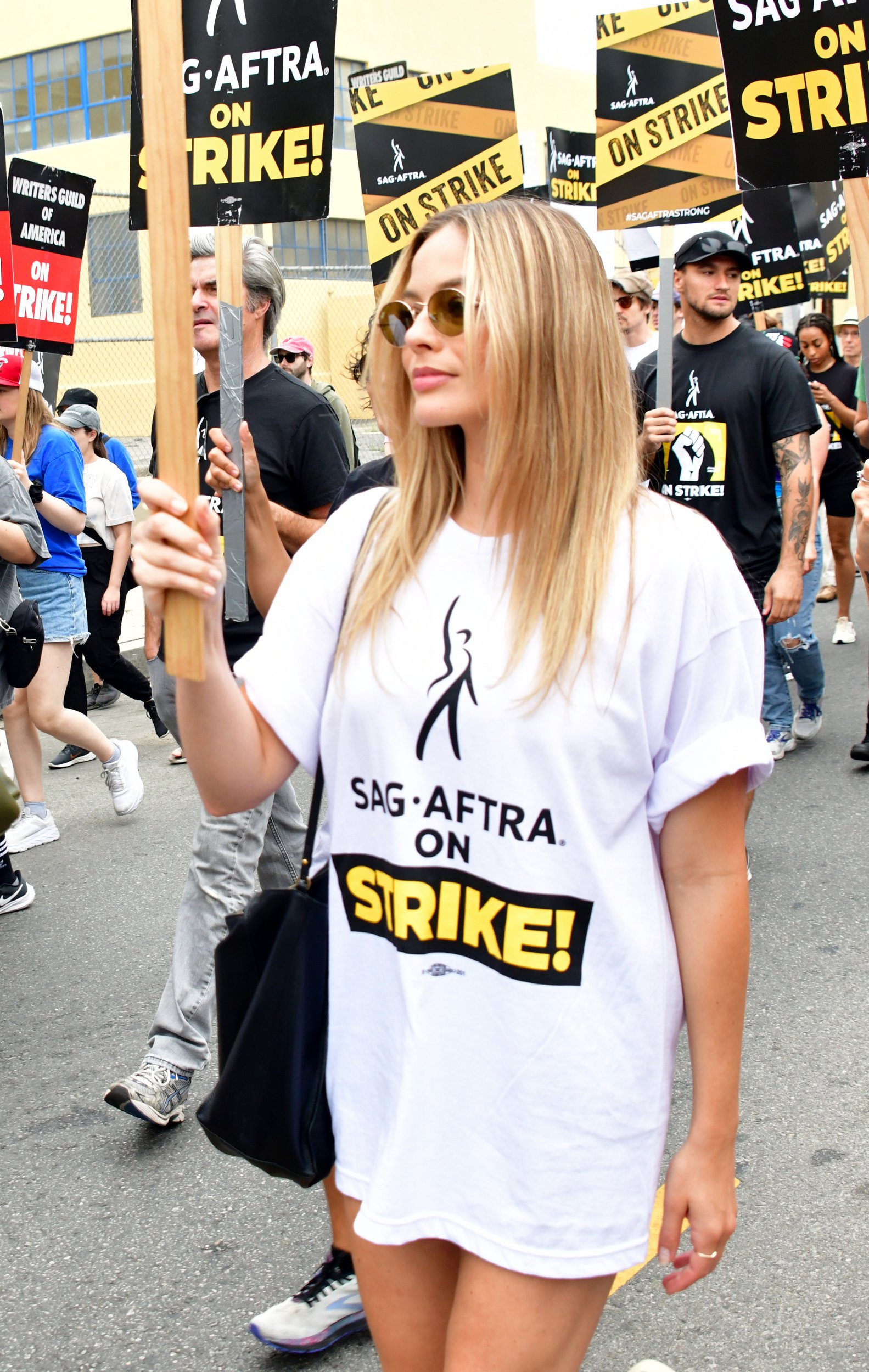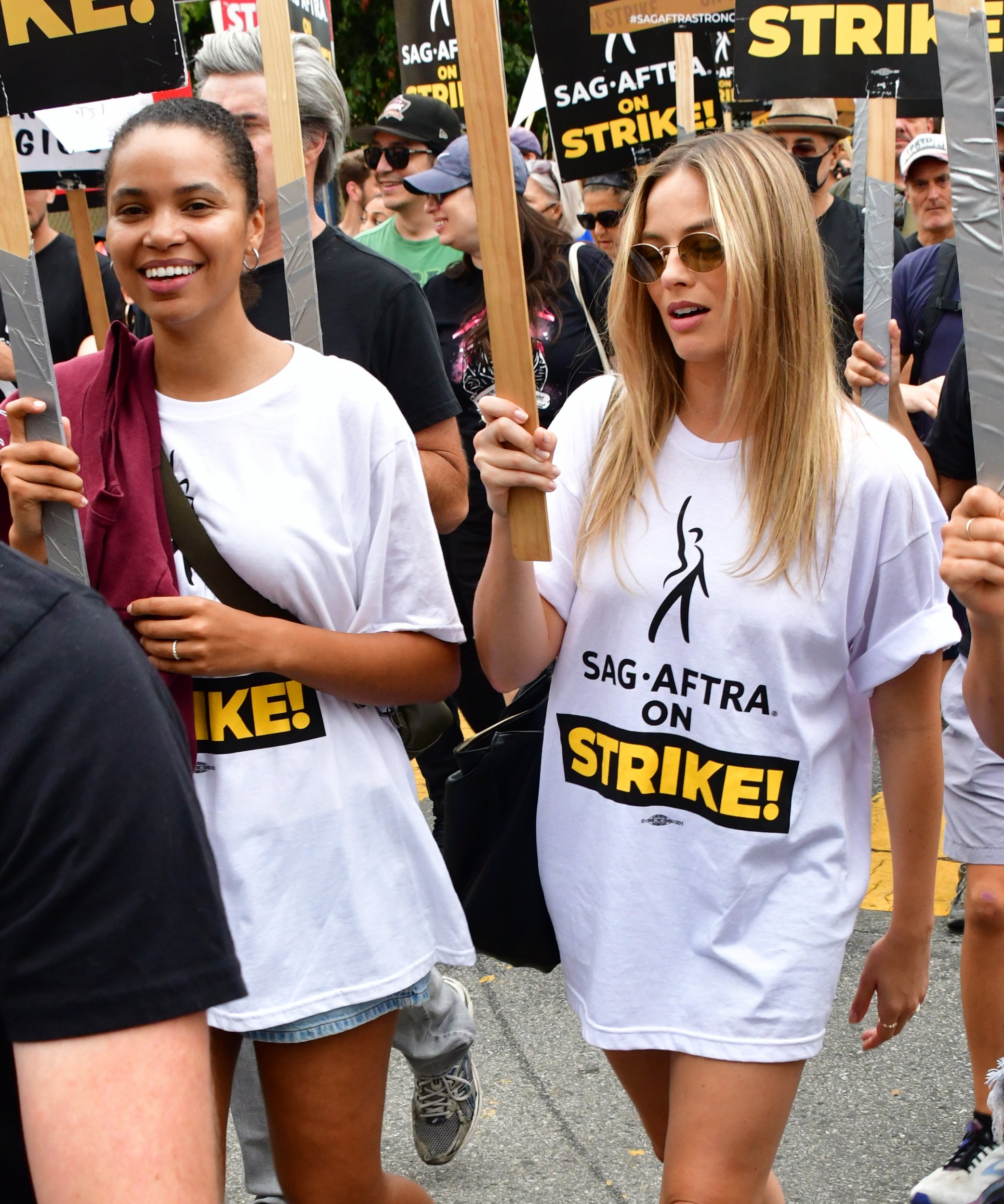 The star accessorised her outfit with some circular chrome sunglasses and carried her belongings with her in a large black bag which she slung over her shoulder. 
In clips and pictures taken during the walk, behind her fellow Australian actress Samara Weaving was also showing her solidarity for the strikes in green shorts and a white cap.
Margot's actions came after multiple stars expressed their concerns over attending the recent International Film Festival held in Venice earlier this month.
Jessica Chastain, 46, spoke of her 'nervousness' at attending amid the Hollywood strikes as she publicly backed the industrial action.
Since the beginning of the strike, some independent productions were granted interim agreements to allow them to resume filming and promotions, which allowed Jessica to attend the festival in Italy.
Speaking at a press conference for her new movie Memory on Friday, she said: 'I was incredibly nervous to be here today (at Venice)… and actually there are some people on my team who advised me against it.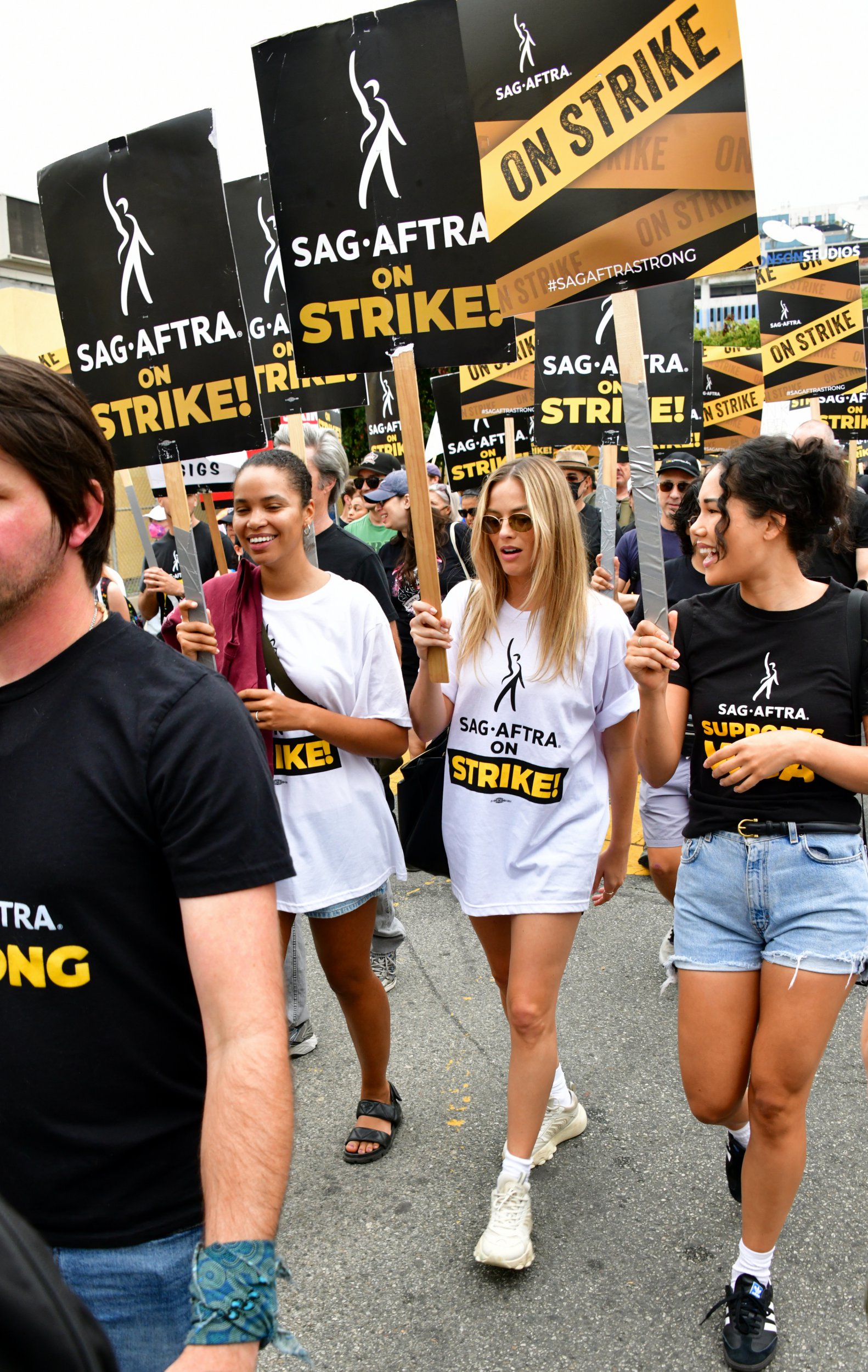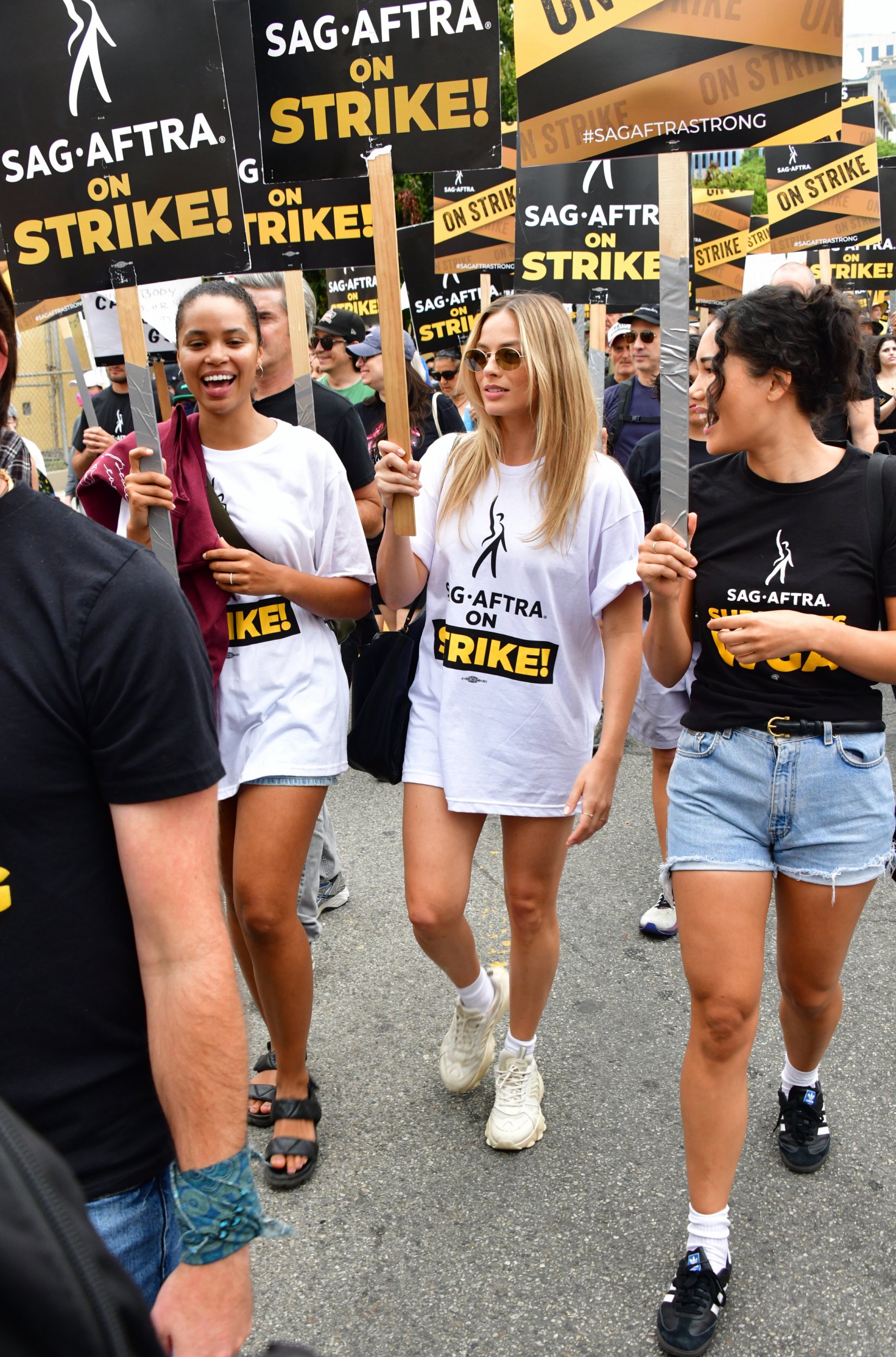 'I am here because Sag-Aftra has been explicitly clear that the way to support the strike is to post on social media, walk the picket lines and to work and support interim agreement projects.
'It's what our national board, our negotiating committee and our elected leadership has asked us to do.
'I hope my being here today encourages other independent producers, and encourages actors to show up (at festivals) and support our union members.
'Hopefully we will see an end to this strike soon and hopefully AMPTP will go back to the table.'