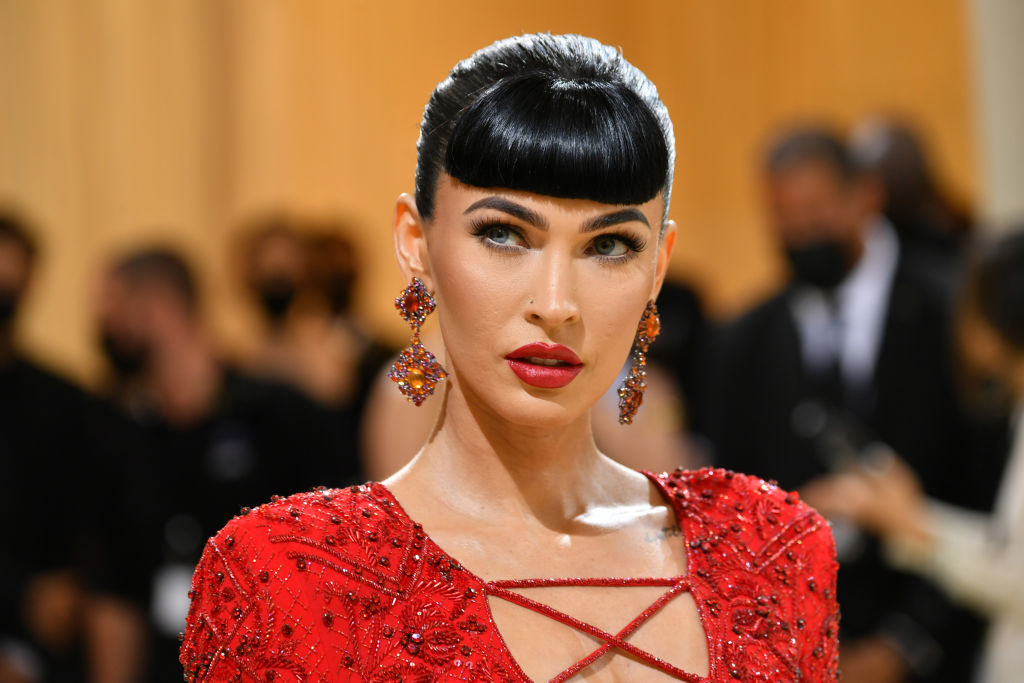 has vowed to reveal the 'secrets' and 'sins' of men in her first written work to be published.
The Transformers actress, who shares three children and is engaged to Machine Gun Kelly, is releasing her first volume of poetry, titled Pretty Boys Are Poisonous.
In her surprise book announcement, the star said she hoped she can inspire other people to 'take back their happiness and their identity' by speaking out about the hidden issues that have taken a toll on their lives.
Sharing a photo of the book's pink and white cover on Instagram, which features a mouth with a pierced lip biting a snake, she simply said: 'i wrote a book 💔'
On the second slide of her post however, she went into far greater detail, explaining: 'These poems were written in an attempt to excise the illness that had taken root in me because of my silence.
'I've spent my entire life keeping the secrets of men, my body aches from carrying the weight of their sins.'
'My freedom lives in these pages and I hope that my words can inspire others to take back their happiness and their identity by using their voice to illuminate what's been buried, but not forgotten, in the darkness,' she added.
The 192-page tome will be released by Simon & Schuster imprint Gallery Books on November 7, and the publishing house promised that the poetry collection will showcase the 37-year-old's 'wicked humour' in a 'heartbreaking and dark collection of poetry'.
They teaser for the book added: 'Over the course of more than seventy poems Fox chronicles all the ways in which we fit ourselves into the shape of the ones we love, even if it means losing ourselves in the process.
'Pretty Boys Are Poisonous marks the powerful debut from one of the most well-known women of our time. Turn the page, bite the apple, and sink your teeth into the most deliciously compelling and addictive books you'll read all year [sic].'
Megan has previously reflected on how she faced 'ridicule' for speaking out about the way men in Hollywood had treated her.

Do you plan to read Megan Fox's poems?Comment Now
She told in a in April 2022: 'I think that I was ahead of the #MeToo movement by almost a decade.
'I was always speaking out against some of the abusive, misogynistic, patriarchal things that were going on in Hollywood back in 2008 and 2009, way before people were ready to embrace that or tolerate it. And I actually got ridiculed for doing it.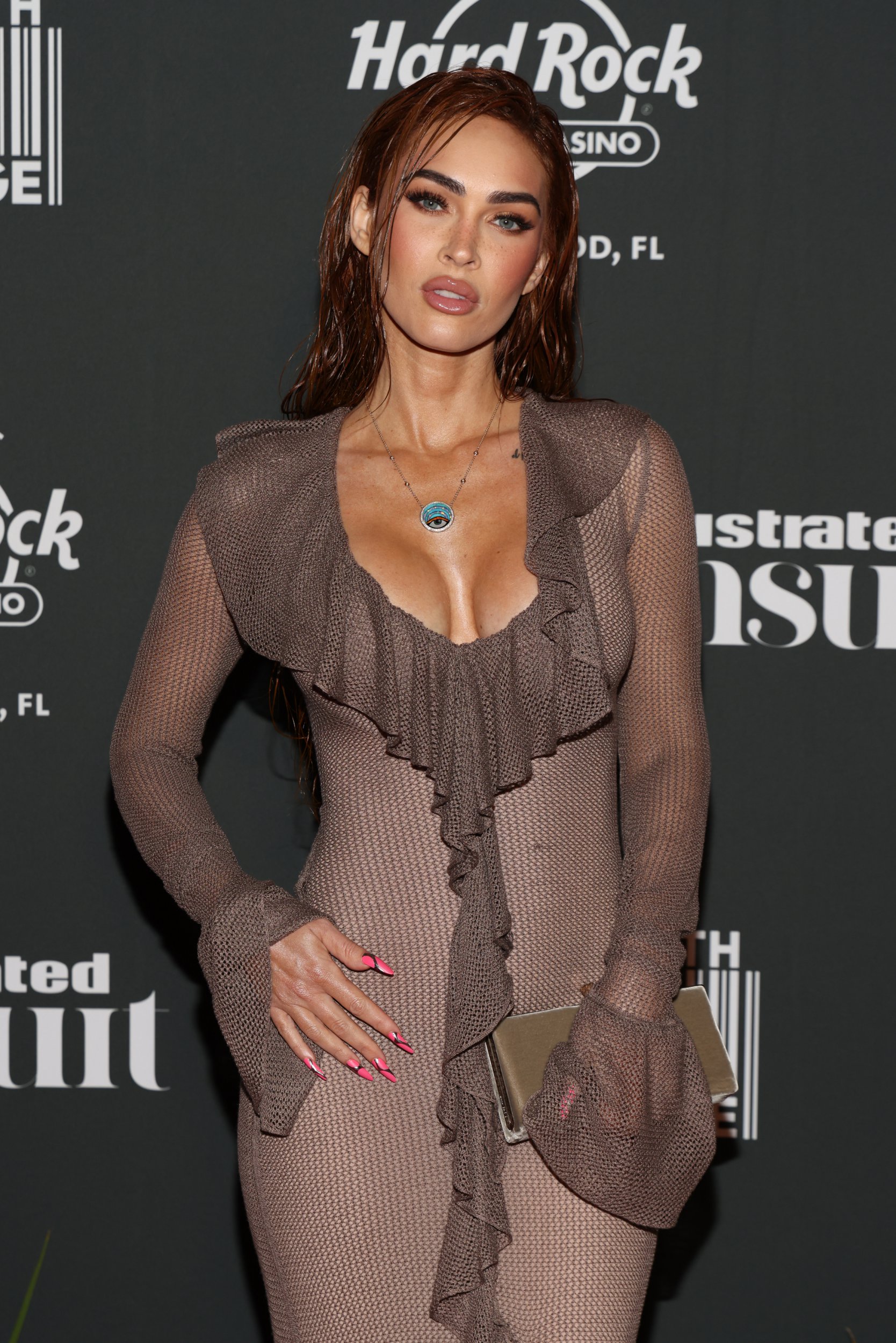 'I think people just have had time to review that, in retrospect.'
She and Machine Gun Kelly – real name Colson Baker – have weathered a rather tumultuous relationship after first starting to date in 2020 ahead of announcing their in early 2022.
However, Megan sparked speculation that earlier this year when she deleted all traces of the Home musician from her Instagram.
Things appear, with a source telling DailyMail.com in April: 'They're officially back on after going through a rocky patch in their relationship.
'The last few months have been tough for them both but they went away together to do some healing and it's been working. They feel more connected than ever.'
In July, MGK was alleged to have hit out first in a fairground scuffle because a man had, with video footage capturing the incident.
She will next be seen in Expend4bles, as part of a stellar line-up including Sylvester Stallone, Jason Statham, 50 Cent and Dolph Lundgren.
Expend4bles is set for release in UK cinemas on September 22.