is living her best life following Tory Lanez's imprisonment.
The WAP rapper hit the town this weekend for a night out with pals, including music star Juicy J.
It was her first outing since Lanez was sentenced to 10 years behind bars after being convicted in December of three felonies, including assault with a semi-automatic weapon.
Giving fans a glimpse at her antics, Megan – real name Megan Jovon Ruth Pete – looked stunning in a brown jumpsuit.
Megan, 28, stepped out in Beverly Hills on Saturday night (August 26), showcasing her stunning figure in the sheer number that left little to the imagination.
She added to her height with a pair of killer heels and styled her raven locks in a sleek bob.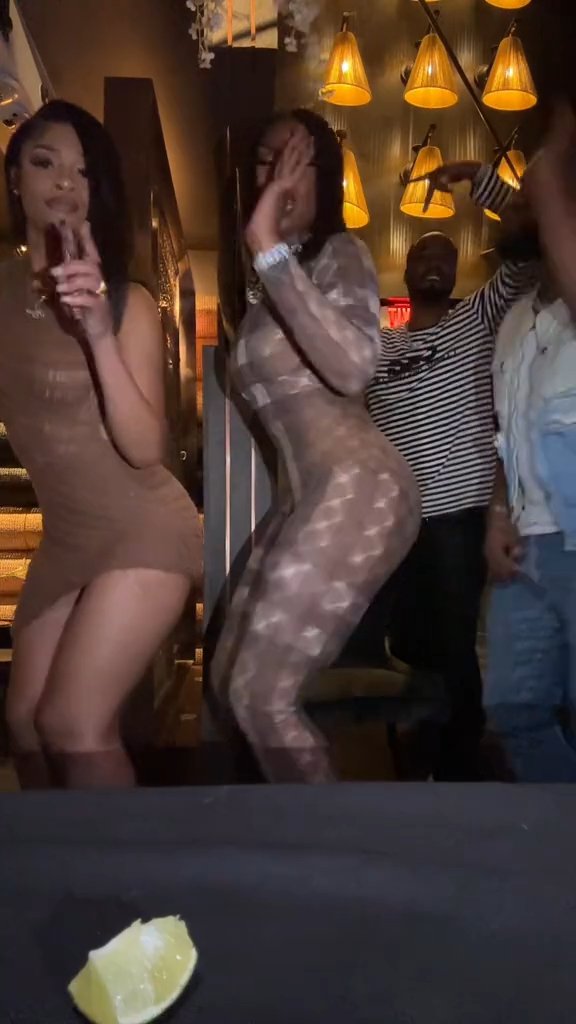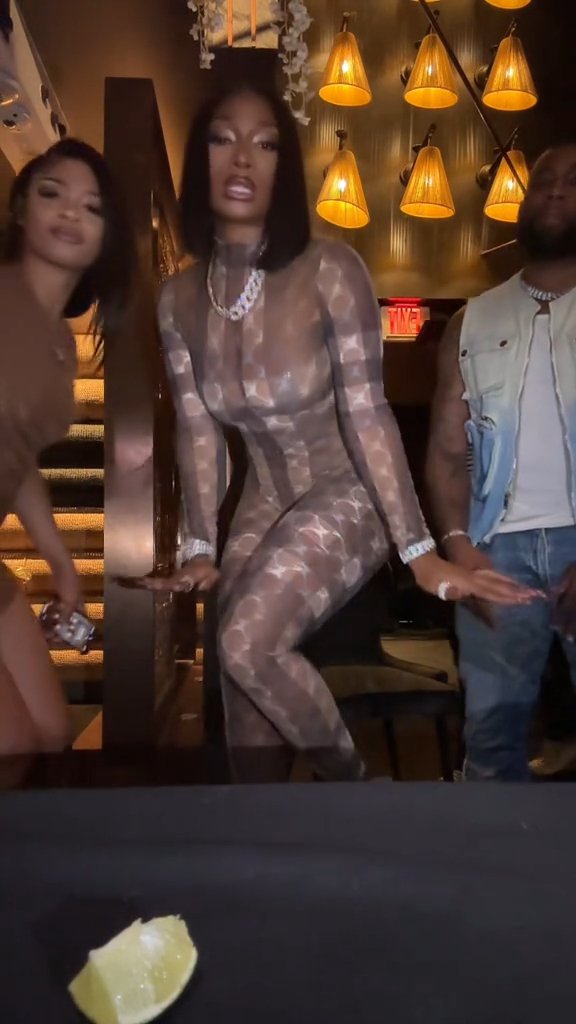 Taking to TikTok, Megan filmed herself and her friends dancing to Half On a Sack by Three 6 Mafia.
'I actually won this trend 😂', she joked in the caption.
It's safe to say Lanez and the recent trial were not on Megan's mind as she laughed and wrapped her arms around her mates, singing up close to the camera – showing off her gorgeous, glossy make-up look in the process.
Obsessed with her confidence and stylish ensemble, fans flooded the comments section with compliments.
'You look so good bae I can't breathe', one person wrote.
'I cannot wait for your comeback queen I miss you… still streaming everything', another penned.
'Meg u are snatchedddd, another declared.
Fans were also speculating that Megan and fellow rapper Juicy J, 48 – real name Jordan Michael Houston III – had been cooking up some tunes in the studio.
'Listen! When Meg and Juicy J together magic is happening on songs. 😌', one person commented.
Her dance sesh comes after Megan  after a party in 2020, accusing former pal Lanez, 30, shooting at her 
She required surgery to remove bullet fragments from her feet.
The Grammy winner got the outcome she was hoping for earlier this month when a jury found Say It rapper Lanez guilty after a lengthy trial and multiple delays.
He was handed a decade-long sentence, but continues to protest his innocence.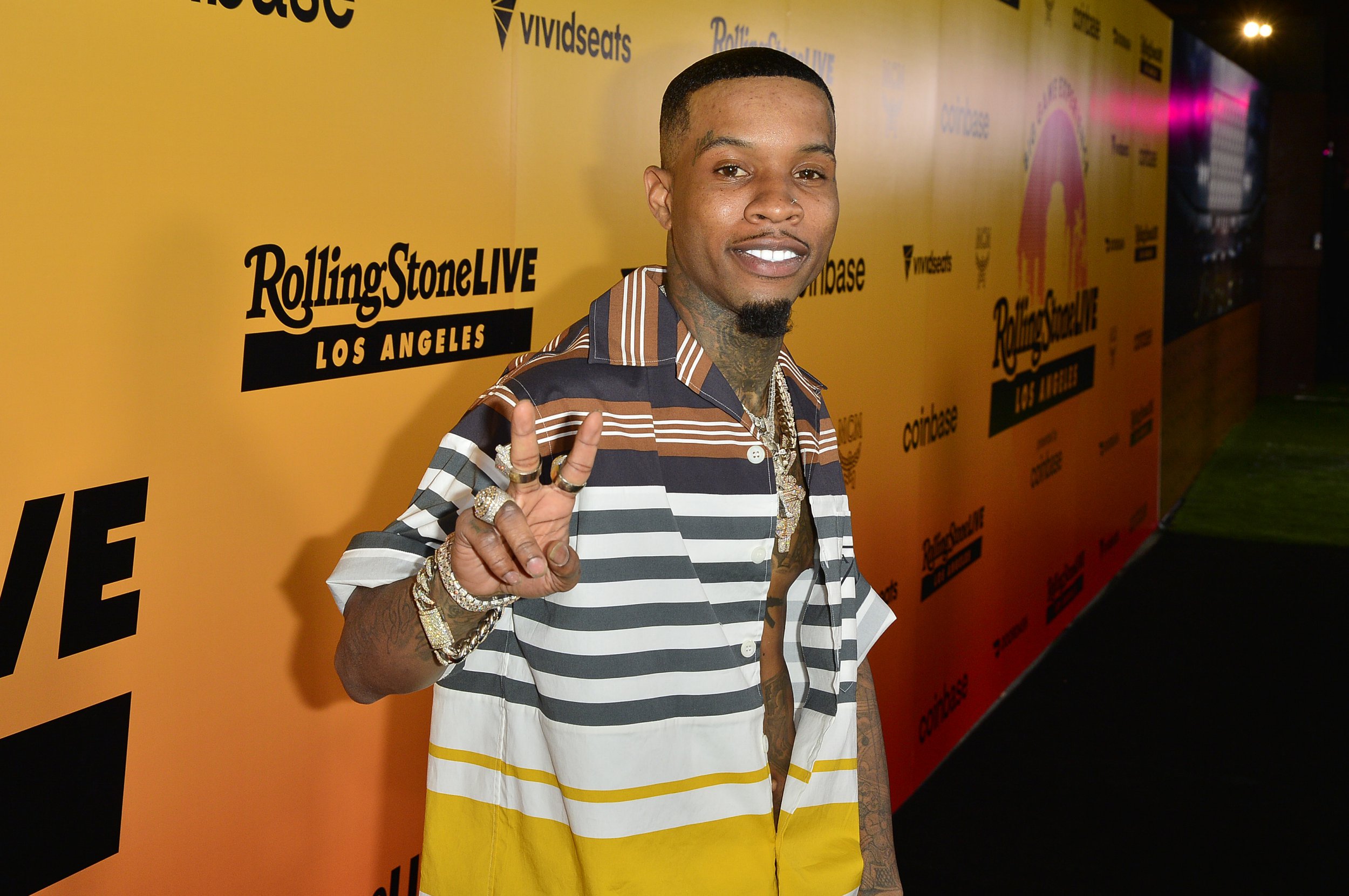 Lanez has also refused to apologise for 'something I didn't do.'
In his first statement since being sentenced, Lanez took to Instagram where he said: 'I have never let a hard time intimidate me. I will never never let no jail time eliminate me.
'Regardless of how they try to spin my words, I have always maintained my innocence and I always will.'
He said he 'took responsibility for all verbal and intimate moments that I shared with the parties involved,' but 'that's it'.
'In no way shape or form was I apologising for the charges I'm being wrongfully convicted of. I remain on the stance that I refuse to apologise for something that I did not do.'
He said he had 'faced adversity my whole life,' and 'this is nothing but another moment where my back is against the wall and I refuse to stop fighting till I come out victorious.'
'To my family, friends and umbrellas, thank you for your continued support. See you soon,' he concluded.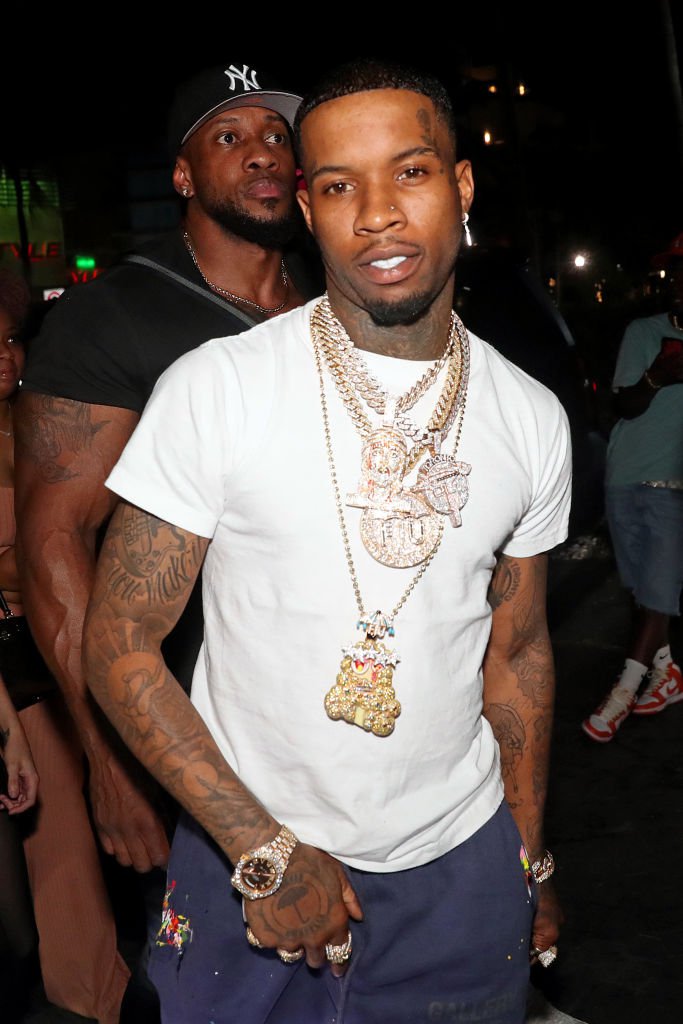 Lanez chose not to take the stand during the trial, but Savage hitmaker Megan did.
She became emotional on the stand as she explained to the jury how the attack impacted her.
'This situation has been worse for me while he's more popular – I've turned into a type of villain while he's a hero,' she stated.
'I can't even be happy… I don't want to talk to friends or family.
'I don't want to live. I wish he had just shot and Ki**ed me if I had to go through this torture.'