Molly-Mae Hague has an adorable little smiler on her hands judging by the latest photo of her baby daughter Bambi. 
The former star has been getting into the swing of motherhood since with boyfriend, , in January. 
In recent weeks, Molly, 23, has treated her followers to the cutest updates on Bambi, from the newborn having her first bath to for the first time, and all the family snaps with her and Tommy, also 23. 
Over the weekend, the influencer returned with another sweet set of photos, showing Bambi smiling during her sleep.
'When you've not let your mum sleep for nearly 3 weeks but know you're cute and so will get away with it,' Molly joked in the caption.
Alongside another one of the tot enjoying a snooze, she added: 'My heart breaks every time I look at her.'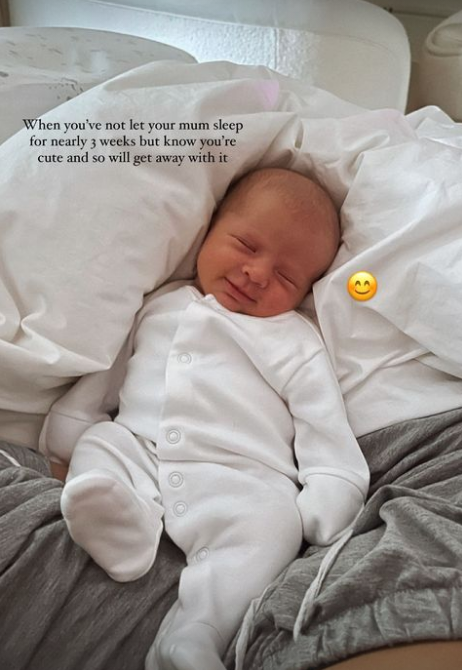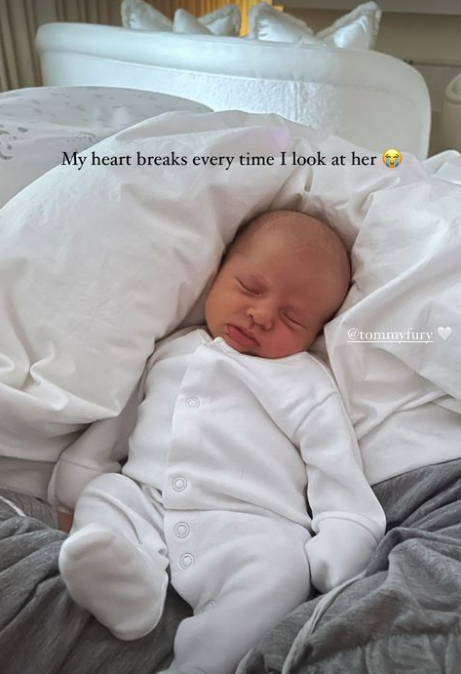 On Monday, Molly kick-started her week with morning snuggles with Bambi in bed and told her followers: 'Hoping some normal non baby related content can resume soon… but life is just her at the moment.
'Breast feeding 24/7 and learning how to be a mum – the best job in the world but the first few weeks are most definitely a challenge.'
She added: 'Can't tell you how much comfort I've found in all your messages you guys send me everyday, I see them all. I love you!'
Earlier this month, Molly shared details about her birth experience for the first time and confirmed she was able to deliver Bambi naturally.
Much to the amusement of her fans, the PrettyLittleThing creative director got particularly candid about certain elements of her labour and , which is completely common for women when giving birth.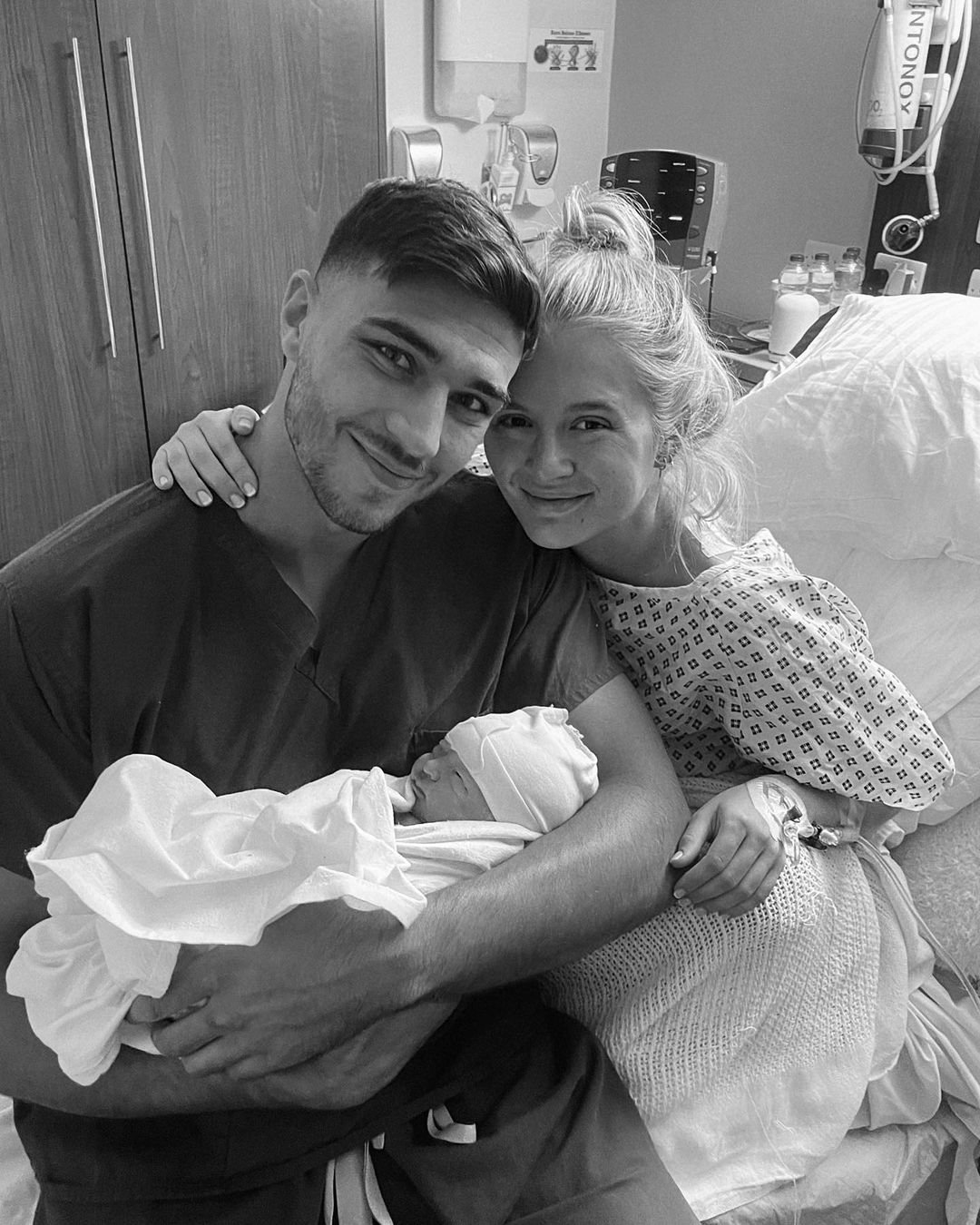 The doting mum told fans: 'I was pushing. She was coming out of me, I could feel it, it was incredible.
'It did actually feel like I was doing a poo. And by the way, did I poo in birth? Yes, I did, I think.'
Molly went on: 'The doctors were like, "oh no you haven't, don't worry about it" but I'm 99.9% sure I could smell it.
'That's one thing as well I was quite nervous about when I was pushing because I know if I push the way I'm gonna push this baby out, I'm gonna poo.'
She continued: 'And they were like, "don't worry about it, 90% of women poo when they give birth".
'I was like, "I know, but this is a very vulnerable position for me. My legs are in stirrups, there's medical professionals all around me, my boyfriend is stood here. Like, I don't wanna poo myself".'
'I have zero dignity, but even in that moment I still cared, I don't know why,' Molly concluded.