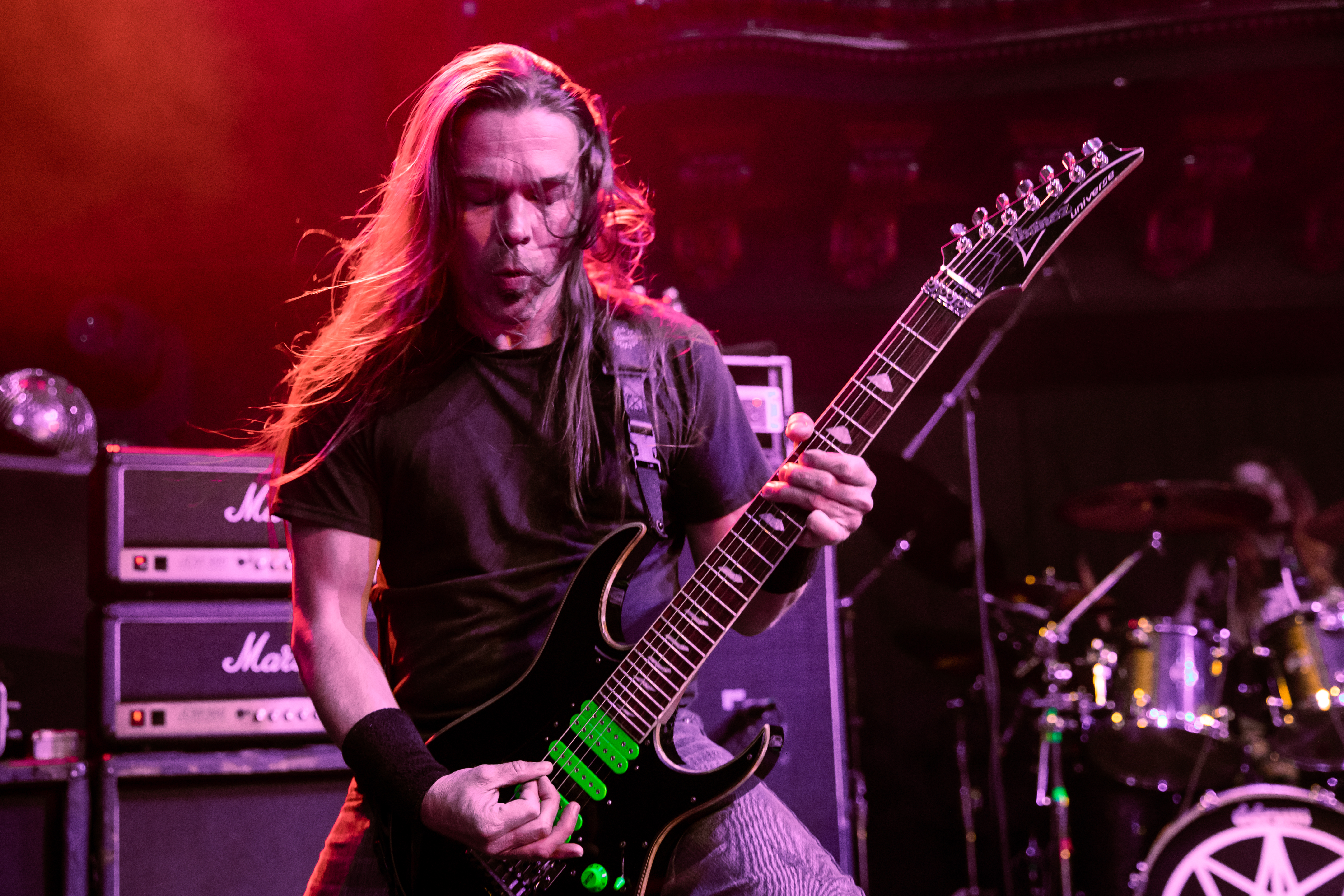 American metal band Morbid Angel have paid tribute to a man who died while attending their concert after the roof collapsed due to a storm.
This week, it was reported that and dozens had been left injured after a storm ripped through the South and Midwest of America, with at least 22 tornadoes reported in Illinois, eight in Iowa, four in Tennessee, five in Wisconsin and two is Mississippi on Friday.
Morbid Angel had been performing at the Apollo Theatre in Belvidere, Illinois when the roof collapsed with 260 people inside, 28 of whom were injured with one fatality.
In a statement shared on social media, the band sent their 'deepest and heartfelt condolences to the family and friends of the individual who tragically lost their life', explaining that the roof of the venue collapsed 'due to heavy winds from a tornado'.
'We lost a brother in Metal last night, and many were hurt and injured in this tragedy. We would like to express how truly thankful we are for those in attendance (Fans, Venue Staff, Bands and Crew) that assisted with getting people out and to safety,' they said.
'We want to thank the First responders (Fire, EMT, Police) that were on the scene quickly and were able to help in getting people out of the venue and to hospitals for treatment as quickly as possible. YOU ARE TRUE HEROES!'
The band said that there minds remained 'with all those who were injured and hospitalized, as well as everyone who was effected by the storms in the surrounding area. We truly hope for a fast recovery of all who were injured sic].'
They added that they were working to reschedule one of their shows in Joliet, Illinois to be pushed to April 5, adding: 'With that said, our focus remains with the Victims of this terrible storm.'
In a second post on social media, Morbid Angel identified Fred Livingston Jr as the man who died after the roof collapsed.
They shared a statement from the victim's niece, which read: 'Last night, my uncle, Fred Livingston Jr. went to the concert at the Apollo Theater in Belvidere and unfortunately was identified as the person who didn't make it.
'Our family is beyond devastated. We can't help comprehend how this could happen to us. Please share and donate if you can.
'There will be a candle light vigil at the Apollo Theater at 7:20 pm this evening for those who would like to attend.'
A page has been set up in Livingston Jr's memory by his niece to help his family with the costs of his funeral arrangements, and has already raised more than $18,000 (£14,580).
'On behalf of our family, we greatly appreciate any support that can be offered to help get us through this tough time,' the fundraiser description read.
'We hope to update you soon on more details for services to honor the life of a son, brother, father and grandpa who will be truly missed.'
Follow Metro on Snapchat
You can follow our new , the go-to place for all things pop culture.
Keep up with the latest Showbiz exclusives by following .
And football fans can indulge in all the transfer gossip and more on .