A teenage girl's family offered her best friend a home when they learned that her parents had been Ki**ed, but it turned out she was hiding a dark secret.
Hope was just 15 when she met Emily Sciberras, who was the same age, at a local community college in Perth, Australia in 2011.
Having moved from New Zealand, Hope said she had initially struggled to make friends in her new town, but that all changed when she met Emily.
The two teenage girls grew close, and Emily, who was from and a champion gymnast, with a professional Facebook page boasting 1000s of likes, would often spend time at Hope's home.
'My brothers treated her like she was another annoying sister, which I guess in a way she probably was,' Hope tells the programme makers of Paramount Plus docuseries Con Girl.
Emily explained that her parents were separated and that she had a twin sister, Chloe, who was living in France with their mother. Her father, meanwhile, was an Interpol officer living in Sydney.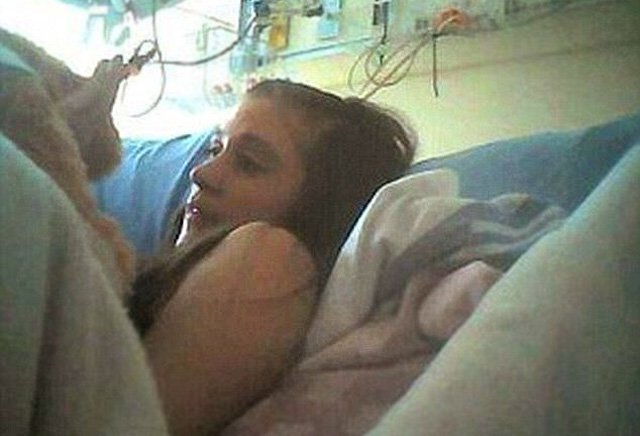 Emily's family decided to reunite over Christmas and the college student flew out to France.
But shortly after Emily left Australia, Hope was 'gobsmacked' when an article published on her professional gymnast social media profile detailed the deaths of all her loved ones.
Hope explains: 'The article stated that her parents had passed away in a double murder-suicide, with her Dad killing her twin sister, mother and then himself.
'We were shocked. We found out that she had discovered the bodies. And I remember being gobsmacked, like her family's gone, like you want to help her. She was 15.'
After the horrifying incident, Emily said she went to live with a family friend, a judge in Florida, but remained in contact with Hope and her mum.
Hope says: 'As it progressed my parents made the decision to offer to adopt her and make her part of our family.
'Mum and Dad were already treating Emily like one of their own kids. I was excited to have a sister finally that was also my best friend.'
While the process to adopt Emily appeared to begin, and she moved into Hope's family home, she started to make unusual claims, including that she was actually conceived via a sperm donor.
Things became more unusual when Emily enrolled in another high school and supplied them with a birth certificate that staff believe had been 'forged'
'Dad's really worried at this stage. There's a lot of alarm bells ringing,'Hope reveals. He contacts the judge in Florida and gets a hold of his receptionist who then tells him that the judge hasn't emailed Australia in three years.
'So at this point everything's falling apart… The lawyer calls my parents saying that Emily's not who she says she is.'
Emily was not in fact Emily Sciberras but 23-year-old Samantha Azzopardi and her entire backstory was an 'elaborate lie.'
Hope confides in the producers: 'I was devastated at the time, definitely. I was very angry and I was very betrayed.
'I think when you try and do your best and you try and help people and you have it all thrown back in your face, like it is, it is heartbreaking.'
As explored in Con Girl, Azzopardi is a serial fraudster with more than 75 aliases and dozens of victims across three different continents.
Among her many scams, the now 34-year-old has pretended to be a model scout and the child of secret agents.
After posing as a 14-year-old abuse victim from France in 2022, she was sentenced to 17 months in prison, but later on appeal her sentence was reduced to 14 months.
With time already served, she was released from prison in December 2022.
All episodes of Con Girl are available from Wednesday February, 22 on Paramount Plus.