is back for a third season and while fans can't deal with the star-studded additions, there's one person everyone's been missing.
 follows Mabel (Selena), Charles (Steve), and Oliver (Martin) at the Arconia, a prestigious building, 
And earlier this year it was announced that Mamma Mia legend Meryl Streep and AntMan star Paul Rudd will be joining everyone's favourite murder mystery show.
However, a prominent character from previous seasons is not involved in the madness.
Teddy Dimas (Nathan Lane) does not feature in the latest instalment as the actor claimed to he is currently working on a different stage production.
In series one and two Teddy was a recurring character who regularly found himself at the centre of murders and extramarital affairs.
Nathan notably won an Emmy Award for Outstanding guest actor in a comedy series last year and is nominated for the same award this year, both for Only Murders in the Building.
Singer Selena described the latest season as 'deliriously hilarious and challenging' alongside a photo of them together on set.
She wrote: 'I'm not sure I have enough words to explain just how beautiful this season has been. It has been deliriously hilarious and challenging.'
Selena continued: 'For me, [season 3 has been] an absolute dream. I'll post more soon. But I'll leave it with the woman I adore, look up to, and love.'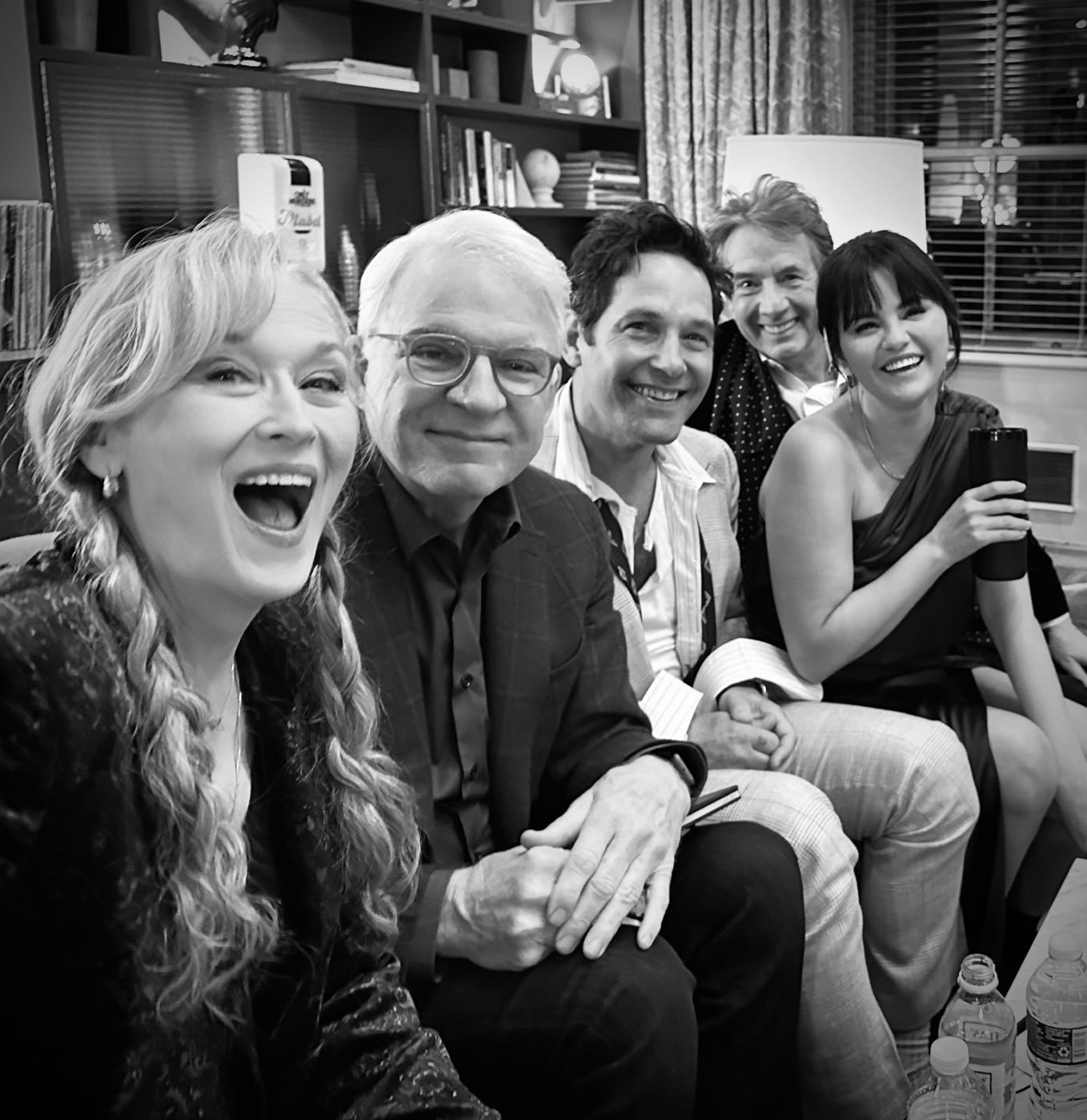 The final scene of season 2 introduced fans to new character Ben Glen (Rudd) – although it didn't last long as Ben literally died on stage.
However, series co-creator John Hoffman has suggested Ben will still play a prominent role in new episodes.
He told Variety: 'Paul Rudd, after making an auspicious entrance into the world of our show at the end of Season 2 as Ben Glenroy, is someone we clearly want to know more about and see in our upcoming Season 3 — as he is a clear source of many upcoming questions and, as ever with our show, many twists yet to come!'
The first two episodes of Only Murders in the Building are available to stream on Disney Plus, with new episodes premiering every Tuesday.