Everyone gets a little starstruck when walks into the room, even if you're an award winning actor like or Sarah Paulson.
star was attempting to go incognito as he stood singing along at the front of the standing area in an all black outfit.
He recently got turned away from but he made sure not to miss the queen's second LA show.
Thanks to fellow attendee – 's Sarah Paulson – fans got to see a video of the actor as he stood in awe of Beyonce's exit.
The Love On Top singer floated above the crowds as she exited the stage, with Sarah whispering 'I love you too' on camera.
Pedro, 48, looked absolutely thrilled to be at the gig and we can't blame him, they were centimetres away from the stage.
In fact Sarah, 48, was so happy to be there she started an Instagram live of Beyonce's performance.
The Crazy in Love singer zoomed past as the camera panned to a hysteric Pedro, who was clinging onto pals for dear life unable to cope with the proximity to Bey.
Excitedly, Pedro said: 'I'm f**king dying, I'm f**king dying!'
The geninue joy on The Last of Us actor's face was heartwarming, with fans going wild in the comments of Sarah's live.
SoFi Stadium was the place to be for celebrity spotting with not only the two esteemed actors attending but a slew of other famous faces.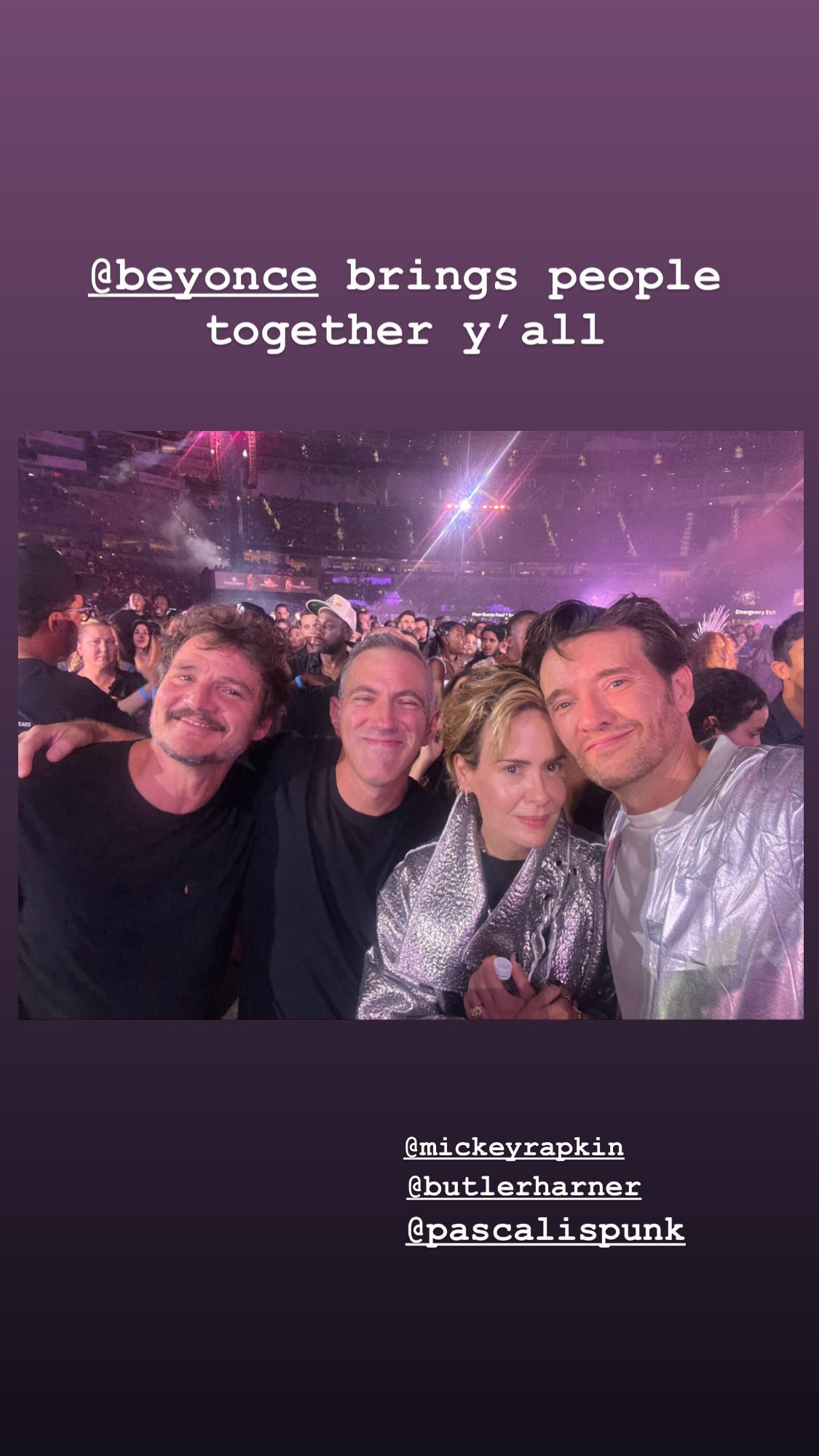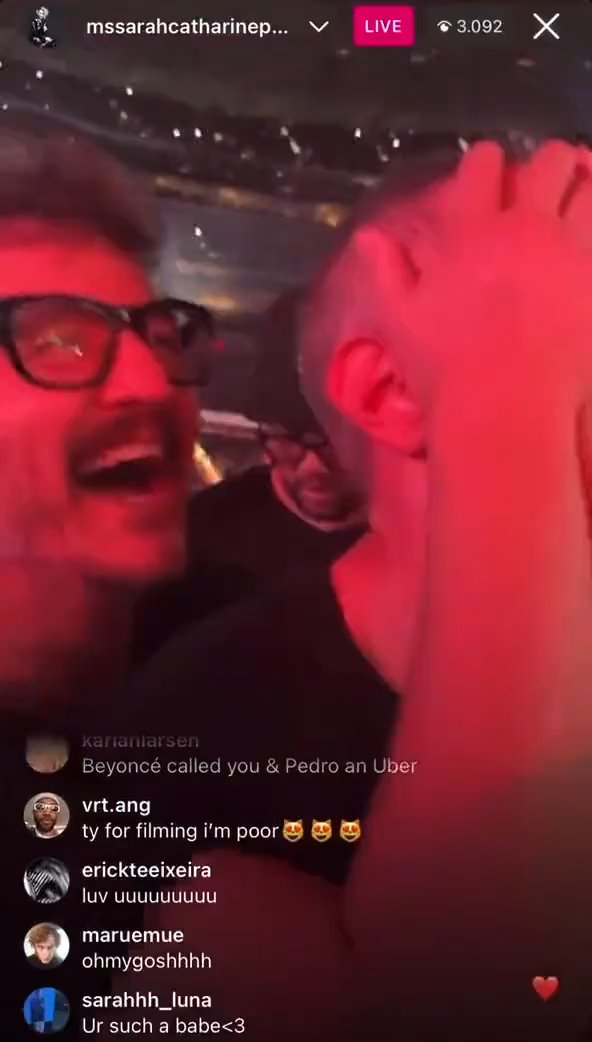 Queen Bey wasn't the only royalty in the venue as.
and the Peltz-Beckhams attended on Saturday, September 2, with the Single Soon singer's little sister.
Bey's husband was seen boogying with the one and only , teaching her the electric slide with others like Offset.
Former bandmate showed some support while fellow divas Gabrielle Union and Tracee Ellis Ross dazzled at the first LA date.
Sofia Vergara, Naomi Osaka, and even LeBron James were in the house too – what a fantastic night for Queen Bey.