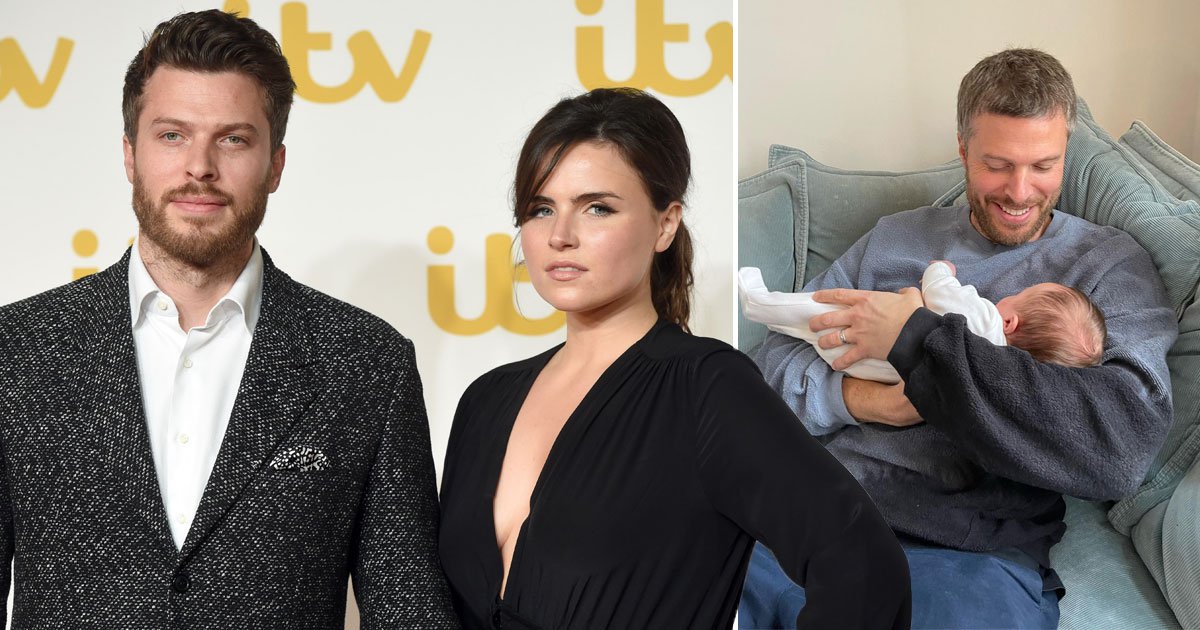 Congratulations are in order for and his wife Emer Kenny, who have become first-time parents.
Emer, 33, made the announcement on her Instagram on Monday morning, as Rick to explain his recent absence.
The actress shared a carousel of photos with their little boy, whose name they have not yet shared, writing alongside it in the caption: 'Some news! Rick & I have had a beautiful baby boy. He is just magic.'
The first photo showed Emer sitting in bed holding her newborn son and kissing his cheek tenderly.
She also posted a snap of Rick, 43, sitting on the sofa, holding their baby as he beamed down at him.
The final upload was her video recording of Rick sharing their news on the radio this morning.
'I'm not just work shy, I haven't just been off filming an exciting new television show – it's actually better than that. Emer and I have had our first baby!' he told his colleagues and listeners.
'He's a beautiful, beautiful baby boy – it's amazing. I'm really biased, but this guy is fantastic – hungry, and fantastic – and the three of us are just hanging out and getting to know each other.'
Emer, who has appeared in EastEnders and Father Brown, had introduced the announcement by posting pictures of herself cradling a baby bump in a black maxi dress on her , writing 'hi there' and then 'bit of news' over her belly, before linking to her grid post.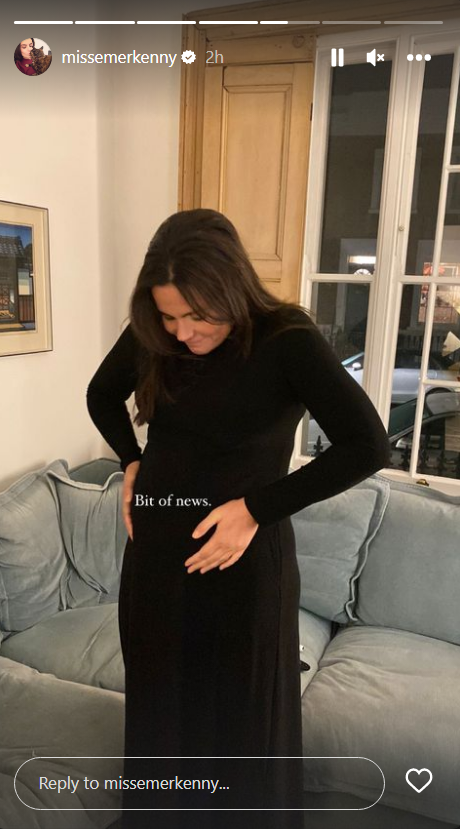 The pair tied the knot in 2016.
Their friends and fans rushed to congratulate the pair in the commen section.
'Oh Emer!!! Huge congratulations dolly!!! Hope you're feeling OK xxx,' wrote comic and Strictly Come Dancing star Ellie Taylor, while Bridgerton actress Nicola Coughlan added: 'Congratulations!!'
'That's a long baby! CONGRATULATIONS 😍,' shared Katherine Ryan, while Clara Amfo posted: 'We LOVE to see it! 😍.'
Rick, who was recently, alos appeared to have kept it a secret from her too.
'Omg how have you been DMing me how. CONGRATULATIONS YOU BEAUTIFUL PEOPLE! ❤️❤️❤️,' she wrote.
The former couple had recently shared an embarrassing anecdote about a Justin Timberlake concert they attended as friends, with Rick admitting he had 'soiled' himself on the way there and had had to throw his pants away.