Anneliese Van Der Pol has alleged that there was behind 's casting of her hit series, That's So Raven.
Raven-Symone, 37, took on the titular role of the high student who harbored a secret ability to see brief snippets of the future in random visions – with the beloved sitcom airing for four seasons between 2003 – 2007.
in 2017, with the sixth series currently airing now.
Appearing on the latest episode of the Vulnerable , Anneliese Van Der Pol – who played her best friend Chelsea – claimed that Disney actually had another actress in the lead role before changing things up.
'When I went in to audition, the show was called Absolutely Psychic. It wasn't called That's So Raven at all,' the 38-year-old said.
'At the time, Raven wasn't the lead. She was the sidekick. They were looking for a lead, I came in to audition for the lead.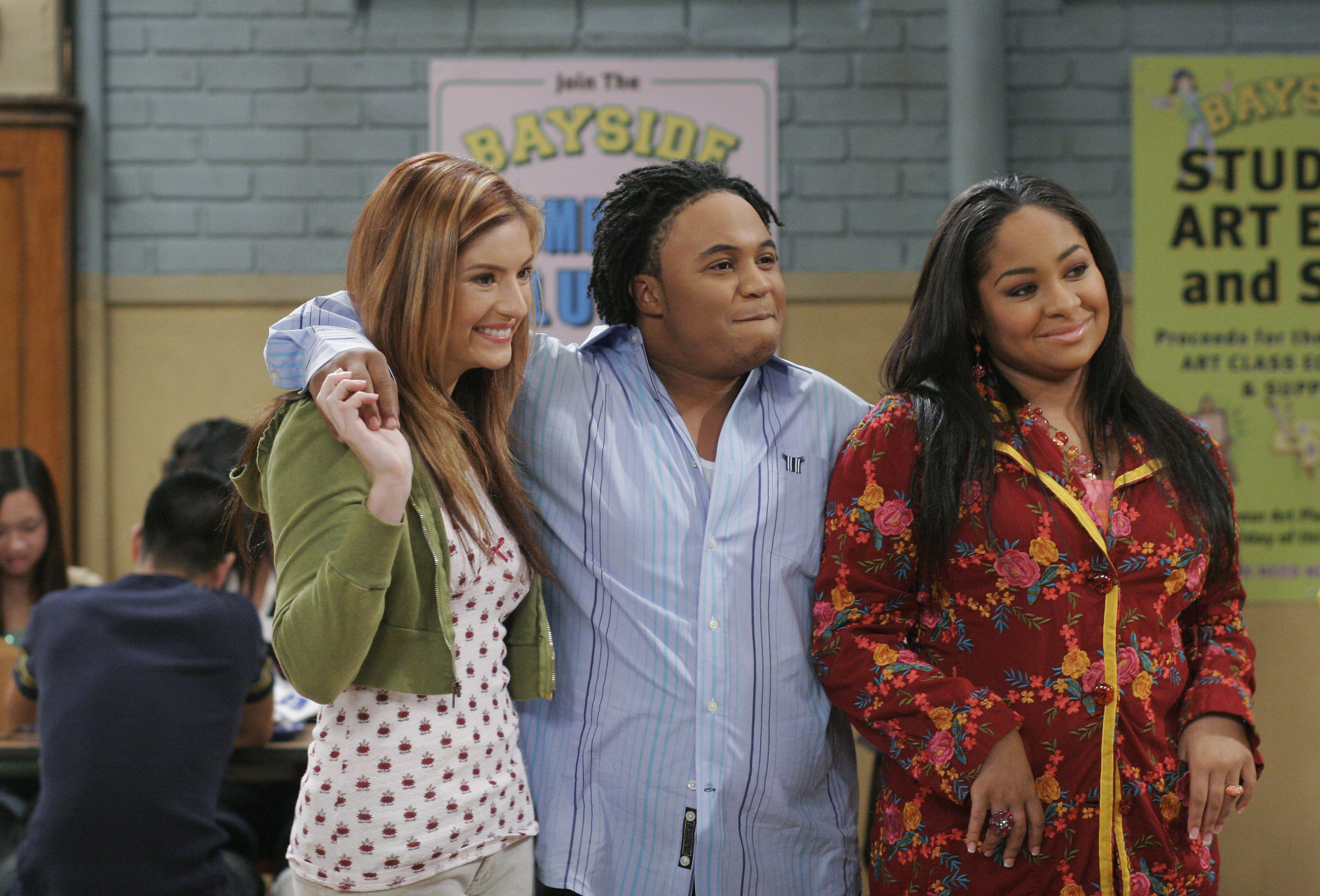 'I think the character's name was Molly. I auditioned and a couple of other people auditioned, I didn't get the part – someone else got the part.
'When they filmed, they realized Raven was the funniest one and had a following, and so they bumped her up to first position. They started auditioning people again and I went into a big cattle call and I finally got the part.'
Reflecting on the program, Anneliese alleged that Disney never pictured having a Black girl lead the sitcom at first, before seeing how talented Raven was.
'I think that was kind of racism at a low level — I guess if that's even a possibility,' she added.
'They couldn't really see a Black girl leading a show. They saw her as a sidekick.'
It is not clear who initially landed the lead role before Raven was promoted, but the program became a huge success when it first aired in 2003, introducing us to the wild world of the Baxter household.
Disney unveiled the spin-off, Cory In The House, before releasing Raven's Home in 2017.
Metro.co.uk has contacted reps for Raven and Disney for a comment.