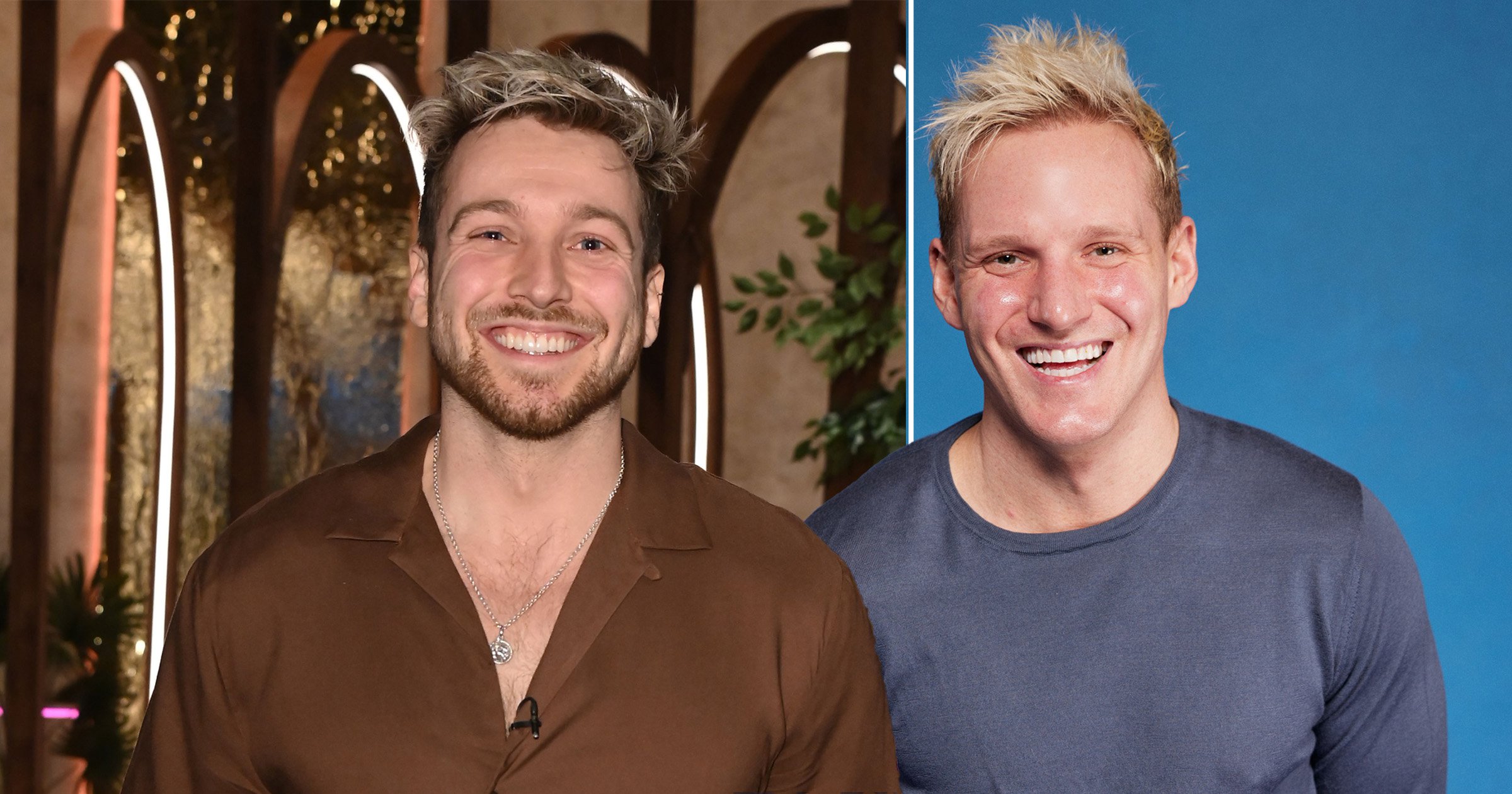 about his absence at 's stag do. 
The Made In star, 30, wasn't best pleased when he saw his friend Jamie's skiing bash on Instagram having assumed he'd be asked.
Jamie, 34, and Sophie Habboo, 29 in Chelsea earlier this month.
While their close friends and family were in attendance at the intimate event, their big wedding party is taking place in Spain next month.
But Sam didn't seem bothered about not being invited to the small affair.
What did irk him though, was being left out of Jamie's stag do.
'Big news,'s best friend. Stag do, how was it?' asked Pete Wicks on he and Sam's podcast.
'I wasn't invited on the stag do,' admitted Sam.
'So I'm actually going to the proper wedding,' began the star, who briefly dated Sophie in the past, before Pete asked him how the other one was, as Sam admitted: 'I wasn't there, it was family.'
'Have you fallen out?' Pete pressed, slightly teasing Sam after reports stated he was in an 'alleged feud' with Jamie following his absence from the London nuptials.
'We are mates, I'm going to the wedding,' insisted Sam.
But Sam didn't seem happy with his friend over being left out of the stag do, as he explained: 'There's two things here. First of all, I'm actually going to the wedding, which is going to be sick.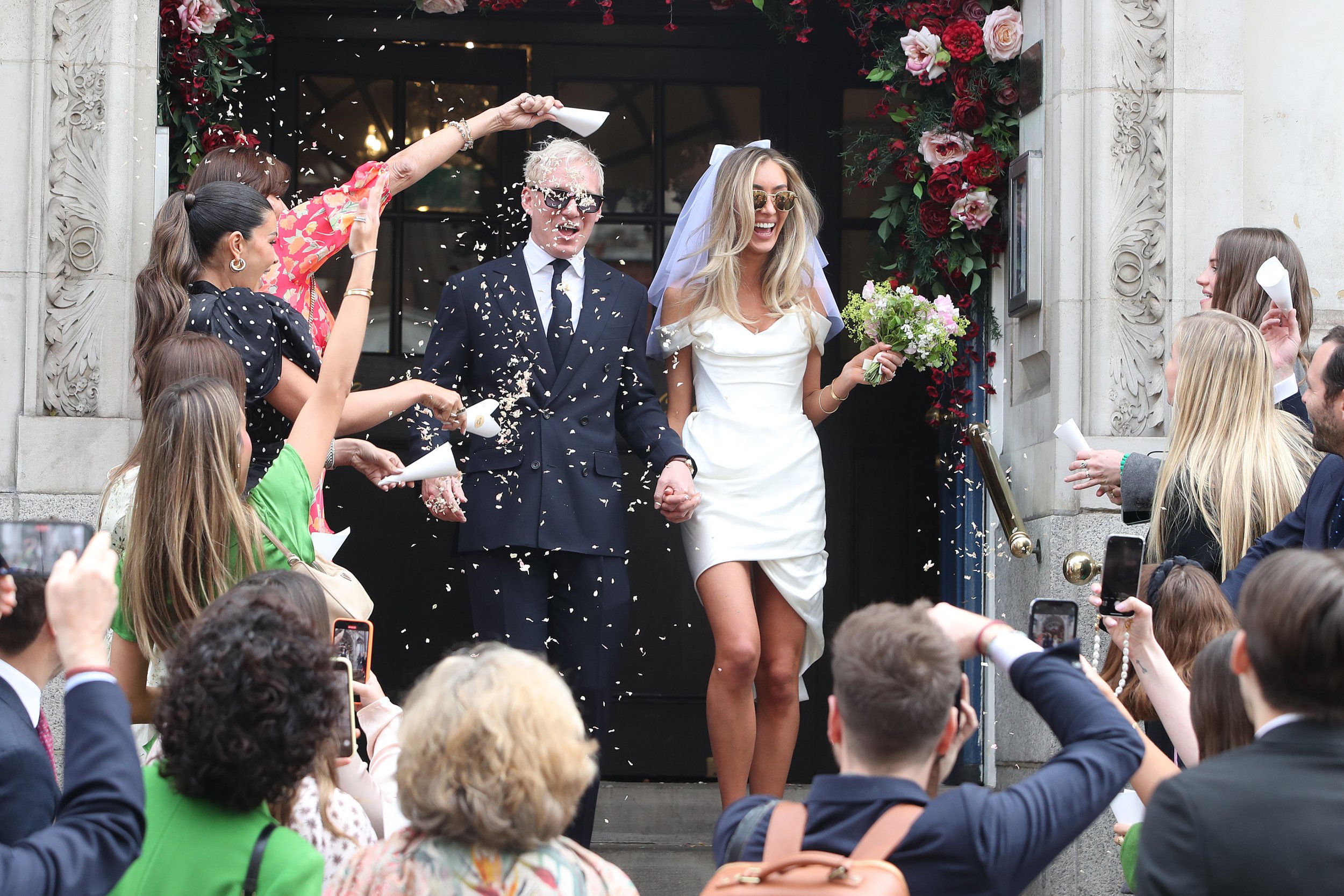 'Second of all, the actual problem is I wasn't invited to the f***ing stag do. That is a problem. Because I genuinely thought I was going to go.'
When the Only Way Is Essex star asked why, Sam replied: 'I don't know, I'm going to ask him and be like, "Geezer, like, come on man, why was I not there?"'
The TV personality, who is, also remembered how when they got engaged, Jamie called him with Sophie full of excitement and 'showed [him] the ring'.
'And then I called him afterwards and was like, "Mate, this is so cool. Where are we going for the stag?"' Sam scoffed, before adding: 'And he was like, "Mate the stag is going to be sick, we might do Miami, we're going to do some awesome stuff, obviously like I'll let you know where we go."
'And it turns out I saw it on Instagram.
'I have a bee in my bonnet about that, I genuinely do. I thought I was going.'
Those who were invited to Jamie's stag do include fellow MIC star Alex Mytton.
This comes after to the intimate ceremony.
Spencer and his wife Vogue Williams were on holiday in Portugal and saw pictures from the day online, but Jamie insisted they didn't think to reach out to the pair as they knew they were away.
In a recent episode of Jamie and Sophie's , in which Spencer and Vogue also appeared in order to 'clear the air', Jamie confessed: 'I f**ked up. We had our wedding, our civil ceremony in the UK and it was a hectic process.
'Amongst the hectic-ness of getting people there and things like that, I thought Spencer and Vogue were away.'
He added: 'Sophie asked, "Are they coming?" and I said, "No, they're in Portugal" and I didn't send out an invite for you guys to come.'
Model Vogue said she'd 'never seen' her husband so upset before.