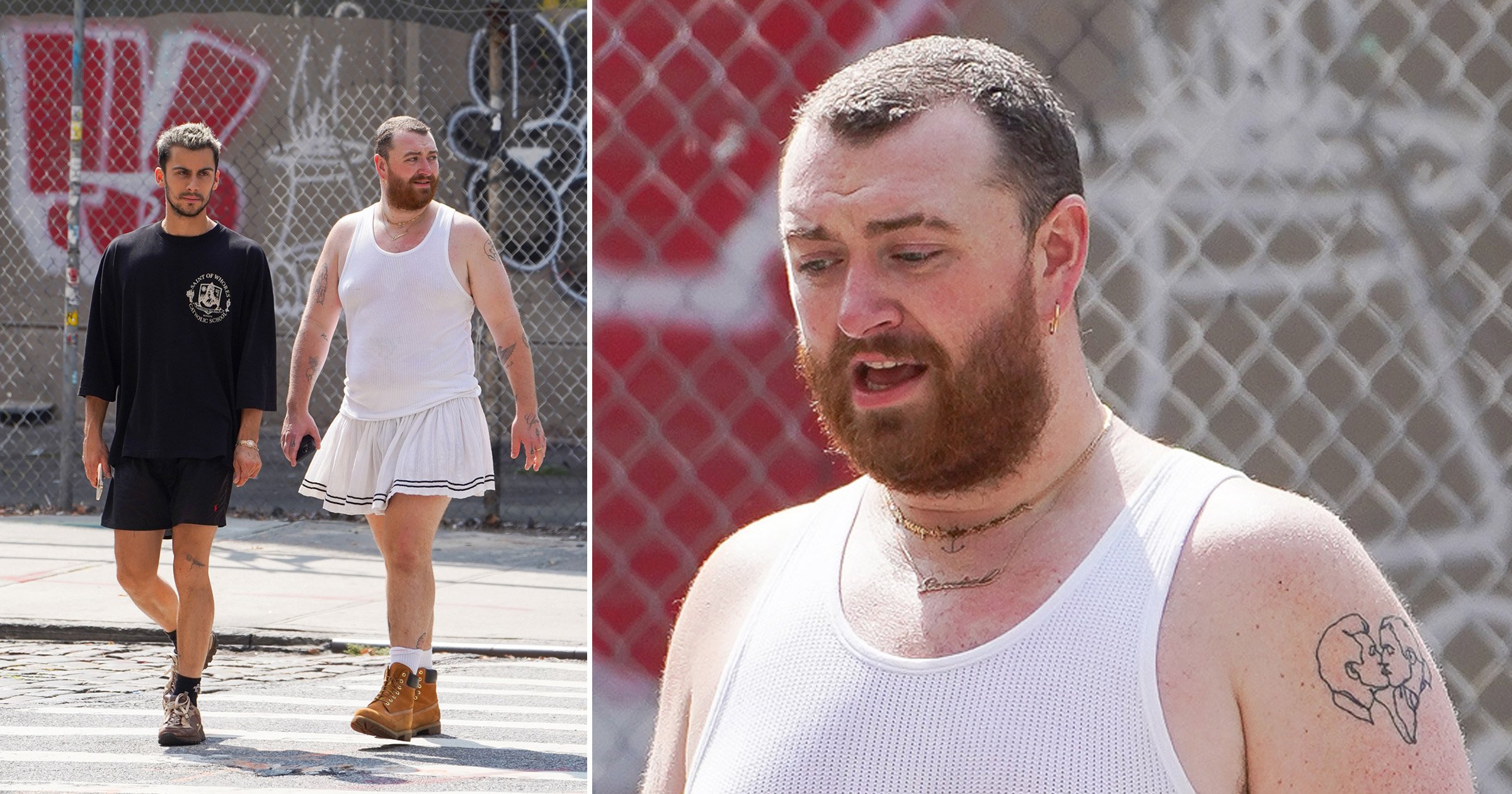 has been with rumoured beau Christian Cowan again, where the singer opted for comfort in the heat by donning a white cotton skirt.
The Grammy-winner, 31, went for a stroll with the up-and-coming fashion designer on Wednesday, with the pair looking deep in conversation.
Sam, who identifies as non-binary and uses they/them pronouns, wore a billowy white mini-skirt with blue piping on the edge, paired with a white ribbed vest.
Their ensemble was completed with brown Timberland boots and white ankle socks, as well as a collection of delicate gold chains around their neck.
Meanwhile Christian, who was in the city in June, went for a contrasting all-black outfit of shorts and a jumper.
The duo has sparked dating rumours over the past few months but neither has publicly commented, with Sam keeping their love-life out of the spotlight.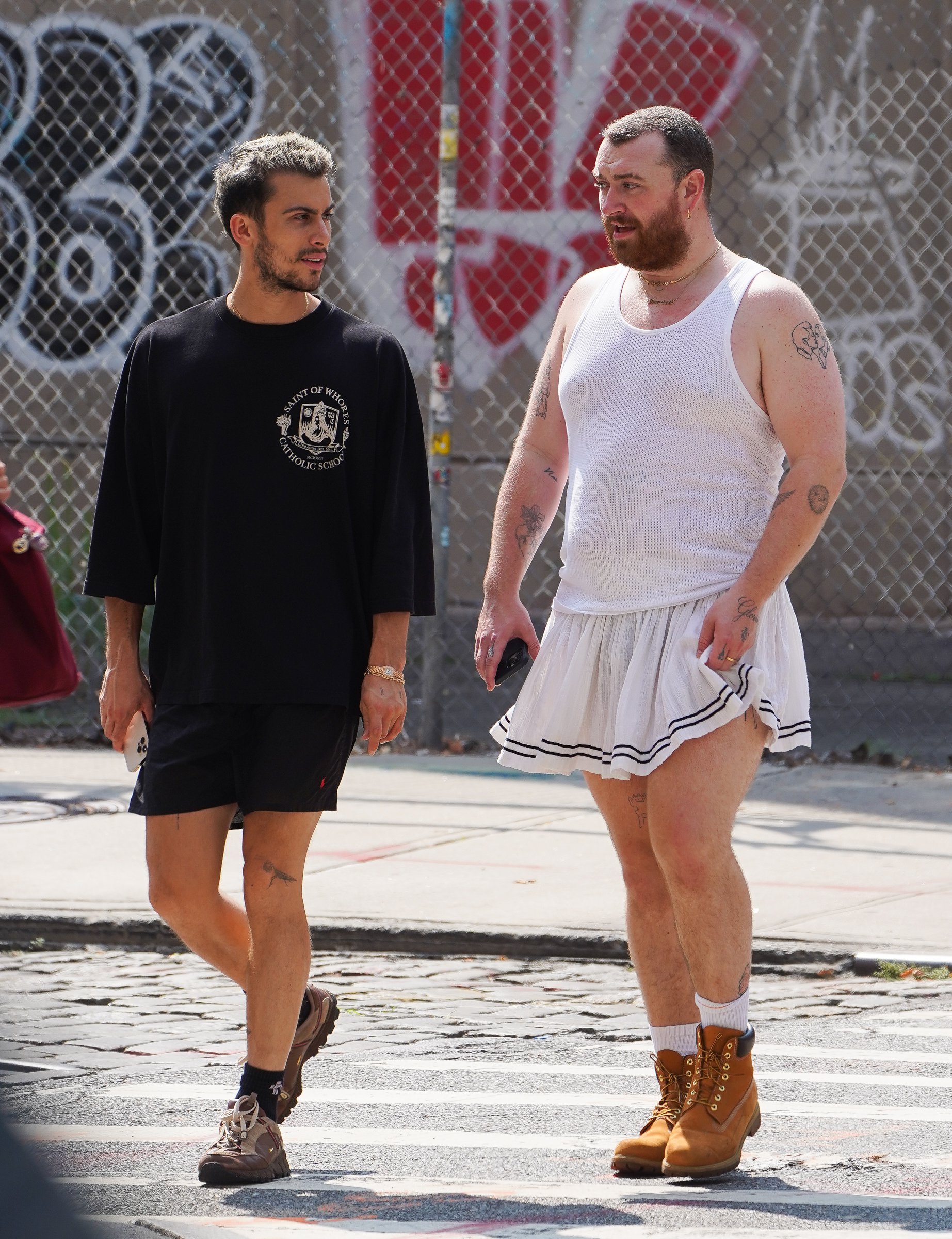 Unholy artist Sam has been particularly busy in recent months with a world tour, which was .
Luckily, all appears to be on the mend now.
They were also the final artist to be , where they appear alongside the likes of Nicki Minaj and Billie Eilish.

Have you heard Sam's song for Barbie, Man I Am?Comment Now
, is written from Ken's (Ryan Gosling) perspective, who struggles in the film with his position as always playing second fiddle to Barbie (Margot Robbie).
Sam rubbed shoulders with the stars as they attended the London premiere for Barbie decked out in massive denim flares and an over-sized navy jumper.
However, Lorraine Kelly sparked backlash when the following morning, discussing all the iconic fashions from the red carpet (hello Margot's ).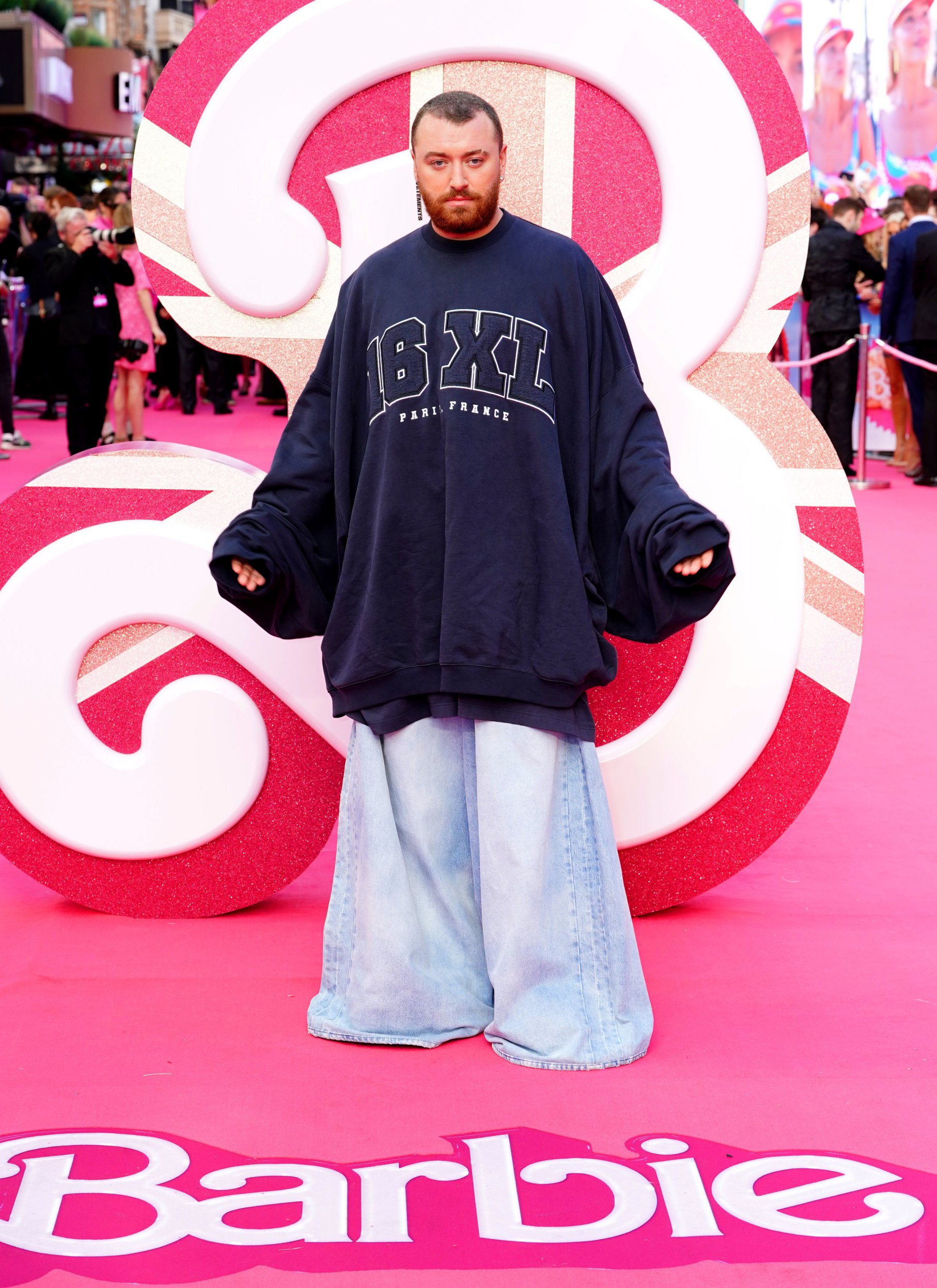 The long-time daytime TV host said of Sam's choice: 'It's a bit big for him. If he was my son, I'd be saying, "Son, that's too big for you."… He's going to stand out. He knows what he's doing, does that fella.'
After her seemingly unintentional misgendering of the star, viewers took to Twitter to share their opinions on what they just watched.
'@reallorraine VERY lazy journalism not addressing Sam Smith with they/them pronouns… come on – seriously!! #Lorraine [sic],' one pointed out.
'Not Lorraine misgendering Sam Smith over and over!! She's normally pretty good with this stuff,' added another.
'Vogue looked visibly uncomfortable!!! And she seemed to be emphasising THEY too for Lorraine to pick up on it but it didn't work!! I'm sure she'll be upset she got it wrong #Lorraine [sic].'
In response to one post, the TV star tweeted: 'Fair comment Ollie. Not in the least intentional but will take on board – thanks for bringing to my attention.'
Metro.co.uk previously contacted Sam Smith's reps for comment.