Singer and songwriter Freya Ridings, 28, on rekindling an old flame, her voice memo hit, and why she hopes her dad will become DJ Daddy Pig.
You had your first single in three years, Weekends, out at the beginning of the year. Are you happy with the response?
It's always scary to come back but I wanted to be as brave as I could with the lyrics and sound. My new album, Blood Orange, is out in May and has been inspired by the 1970s – but Weekends was a bit out of my comfort zone.
Your songs are very personal.
I had Weekends as a voice memo on my phone for a long time and the fans helped me choose it as one of the songs to release. Over the pandemic, I started doing weekly Instagram live streams in which I'd play new songs every week, as well as songs such as Castles and Lost Without You. And they helped choose the songs for this album.
How did the pandemic affect you?
The pandemic hit when we were in Australia finishing a tour, which was amazing but I was going through an intense heartbreak at the same time and using the adrenaline of being on tour to run from it.
Then suddenly you're back home in your parents' living room where there is no way to run. That's why the album is called Blood Orange, because it's the story of the first 18 months when I was heartbroken and struggling to know what to say.
Then the second 18 months I fell in love and allowed myself to be joyful. The first half of the album was written in a shed in London and then the other half was written in LA's best studios.
Didn't you rekindle with an old flame?
Technically, it's a break-up and a make-up album – kind of a romcom with a happy ending. We were friends for a long time and did open-mic nights around London. So we've grown up together and there was a lot of off and on – then we got back together and we got married at the end of last year.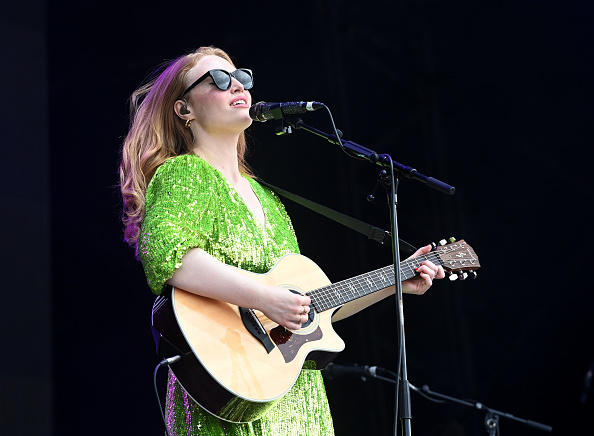 Your dad Richard is the voice of Daddy Pig. How often are you asked about him?
All the time. I absolutely love it because I think he's the best man in the world. He's a really talented singer-songwriter. He's been getting into DJing a bit, too. I think DJ Daddy Pig would be amazing. Imagine all these people growing up who've watched it as toddlers going to a massive dance festival and he's DJing.
Did your parents encourage you to go to the Brit School?
No. I begged and pleaded and they made it happen. I was lucky to get to the Brit School. I couldn't get into other music schools because I'm dyslexic and had no music grades – and no other school would accept me just on performance. Going there gave me a lot of grit.
Who have you been by starstruck meeting?
We did an event for Moët champagne in these beautiful vineyards and I had no idea really cool people were going to be there, like Natalie Portman and Kate Moss. I felt like I was in a film, it was so surreal. The strings were playing and the fireworks were going. Natalie live-streamed my whole set. I'm such a big fan of Black Swan and Star Wars, so I was in awe of her.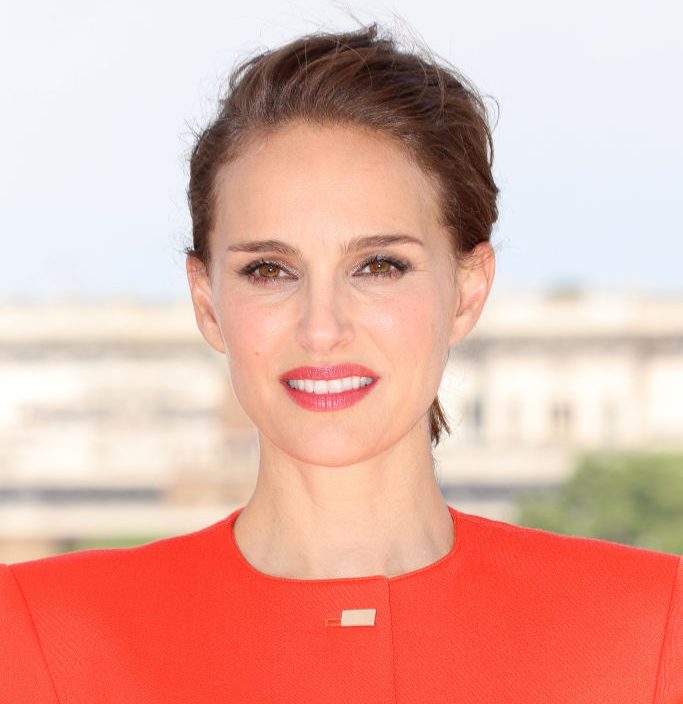 Is there anyone you'd really love to work with?
I'm going to keep saying Taylor Swift until I manifest it because I was so inspired by her growing up, along with Adele and Florence Welch. I'd die to talk with her, even just have a coffee.
What do you owe Love Island?
Everything. Obviously that show has its pros and cons; I don't want anyone to be hurt by doing any kind of TV. But at the same time, that moment when they played Lost Without You did change my life. It gave a song I'd written three years before an opportunity to have a life of its own and it connected me with so many people. It was a lightning bolt moment.
Did your life change overnight?
We were in America doing a festival when that took effect. Someone sent me the number nine and I was like, has it sold nine copies? But it was nine in the charts! I didn't think that was possible. And now it's got more than 300million streams on Spotify.
You're the first female artist to have an entirely self-written top 10 hit since Kate Bush.
My mum was like, 'I remember listening to Running Up That Hill when I was in sixth form. And I had no idea the next woman to do that would be my daughter!' I didn't think of it like that. I'd see other girls getting boys to play guitar for them at school and I thought, should I do that?
Were you at the Brit Awards?
No, I did C4's Sunday Brunch on the Sunday so I was in bed at 8pm trying to make myself sleep to be up at 6am! I was nominated once and I've been twice and it's always so crazy. It was a big night for my family every year. We'd get fish and chips and watch it on TV.
Freya Ridings' Face In The Crowd is out now, Blood Orange is out on May 5.