A grieving has been seen for the first time since his wife's death.
The 79-year-old just weeks after their 57th wedding anniversary.
He said she 'died peacefully' in 'the early hours' and revealed that Helen had suffered from chronic pain and kidney failure.
Sir Michael wrote in a statement, confirming the sad news: 'My dearest wife Helen died peacefully in the early hours of Tuesday morning. 
'She had been suffering with chronic pain for several years, which was compounded a few years ago by a diagnosis of kidney failure.'
He added: 'We first met on a summer holiday on the Suffolk coast when we were both sixteen and we married in our early twenties. Two and a half weeks ago we celebrated our 57th wedding anniversary.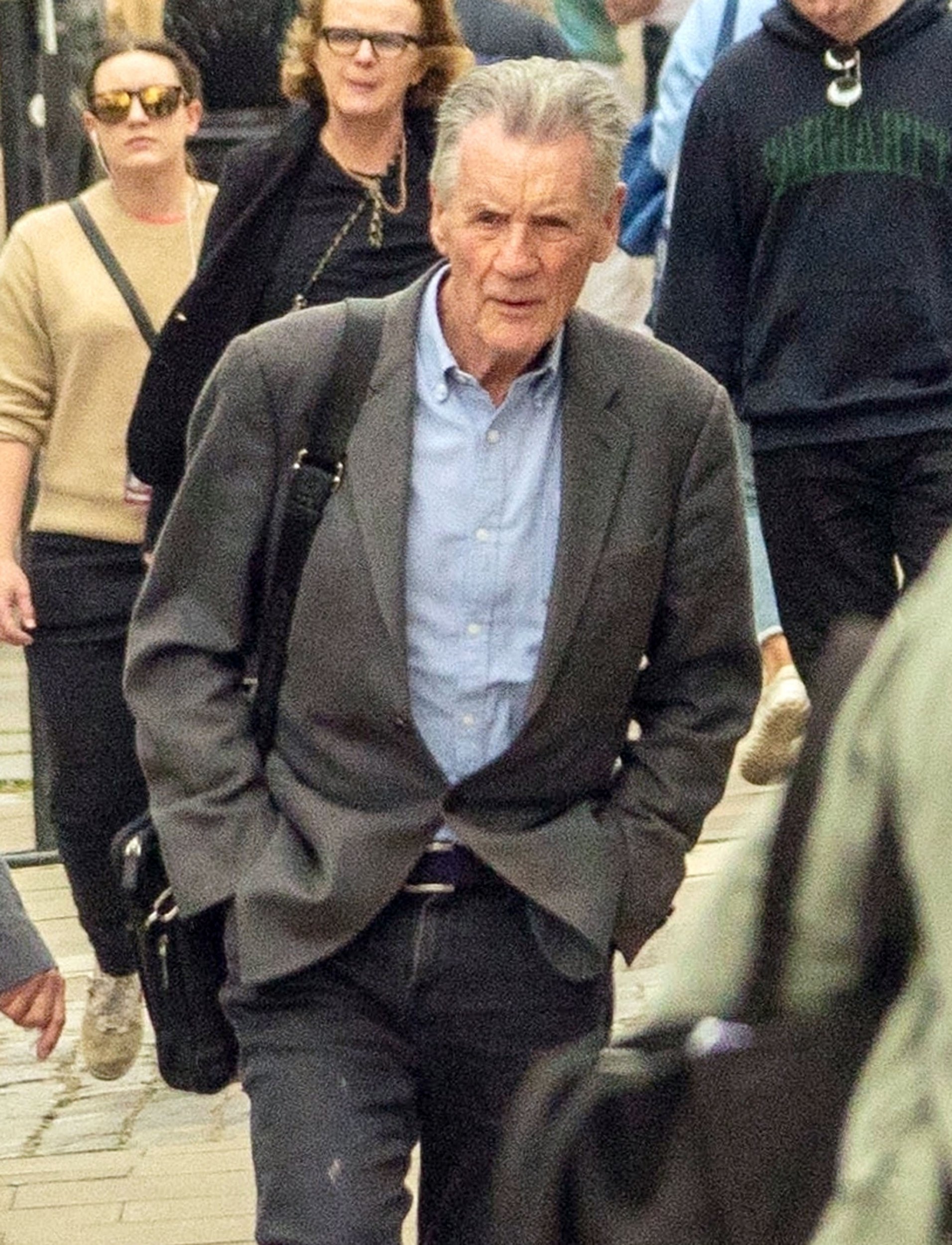 'Her death is an indescribable loss for myself, our three children and four grandchildren.
'Helen was the bedrock of my life. Her quietly wise judgment informed all my decisions and her humour and practical good sense was was at the heart of our life together.
He concluded by asking for privacy.
New images now show the actor following his wife's death, stepping out for a friend in London.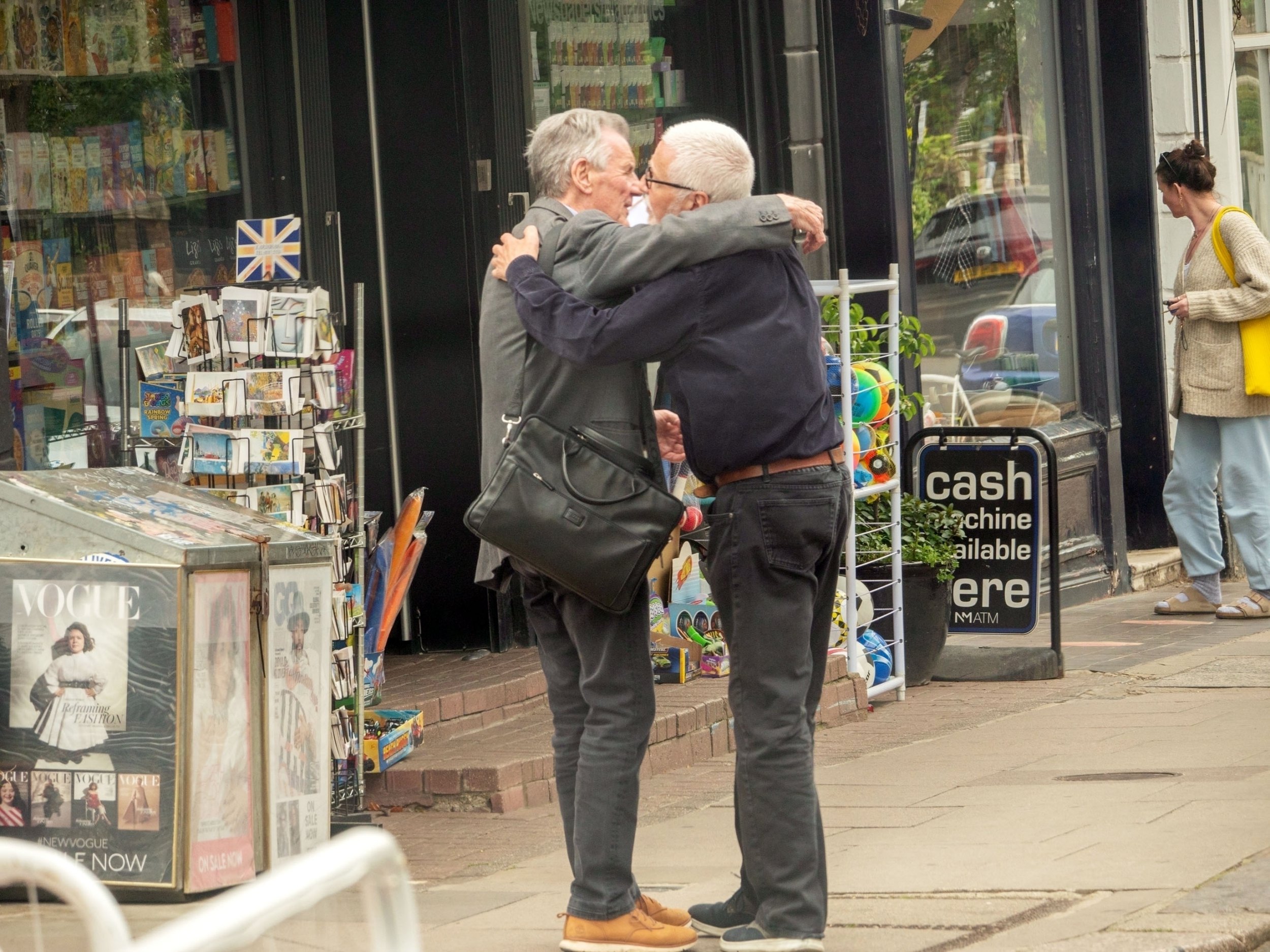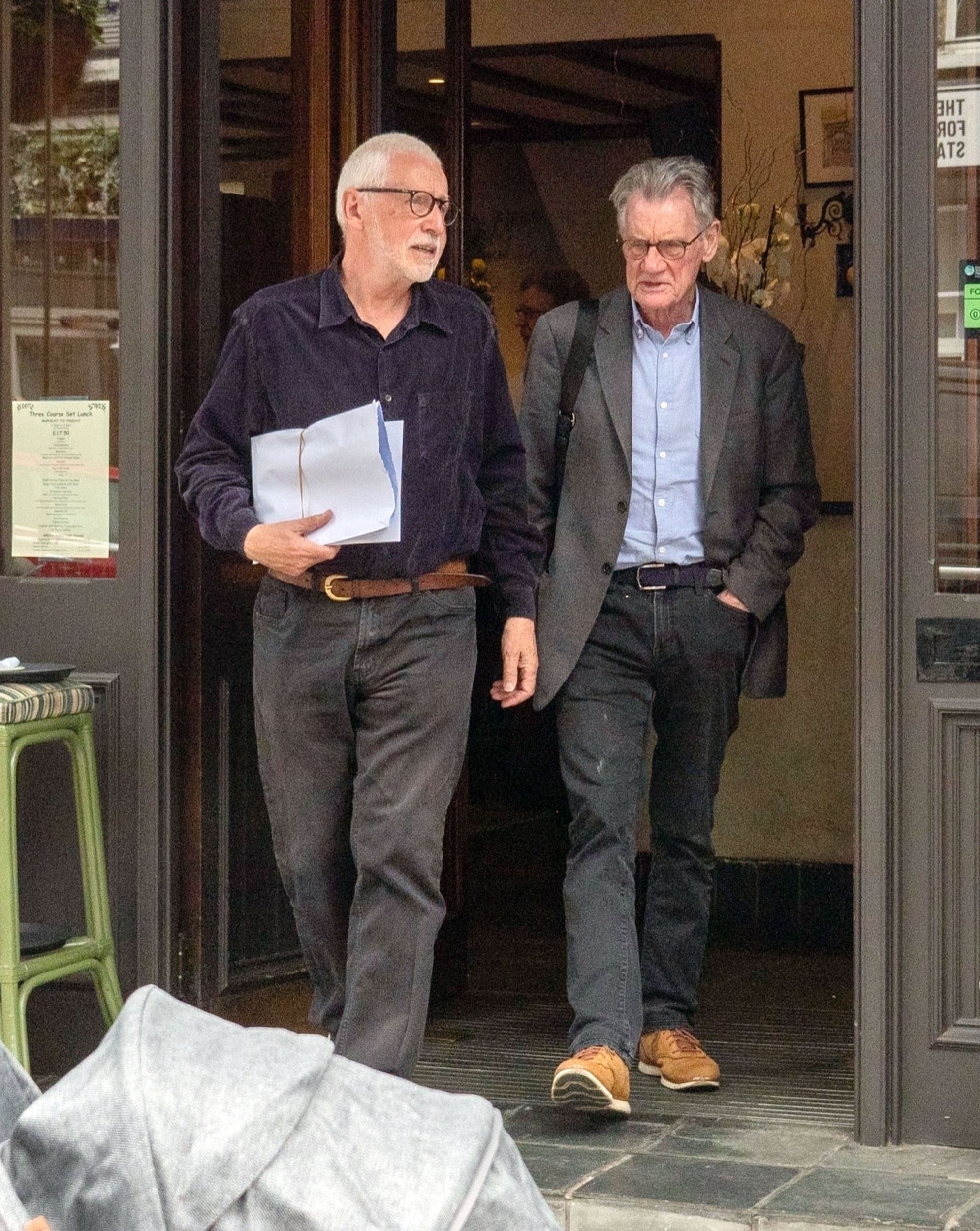 Thewas seen heading for a meal at Lemonia restaurant in Primrose Hill.
He greeted his pal with a hug following his loss.
As they left the restaurant, they appeared engrossed in conversation, before the male pal placed a hand on Sir Michael's shoulder as they walked.
Sir Michael first spoke about his late wife's poor health last September, as she was moved into respite care after living in their family home for 50 years.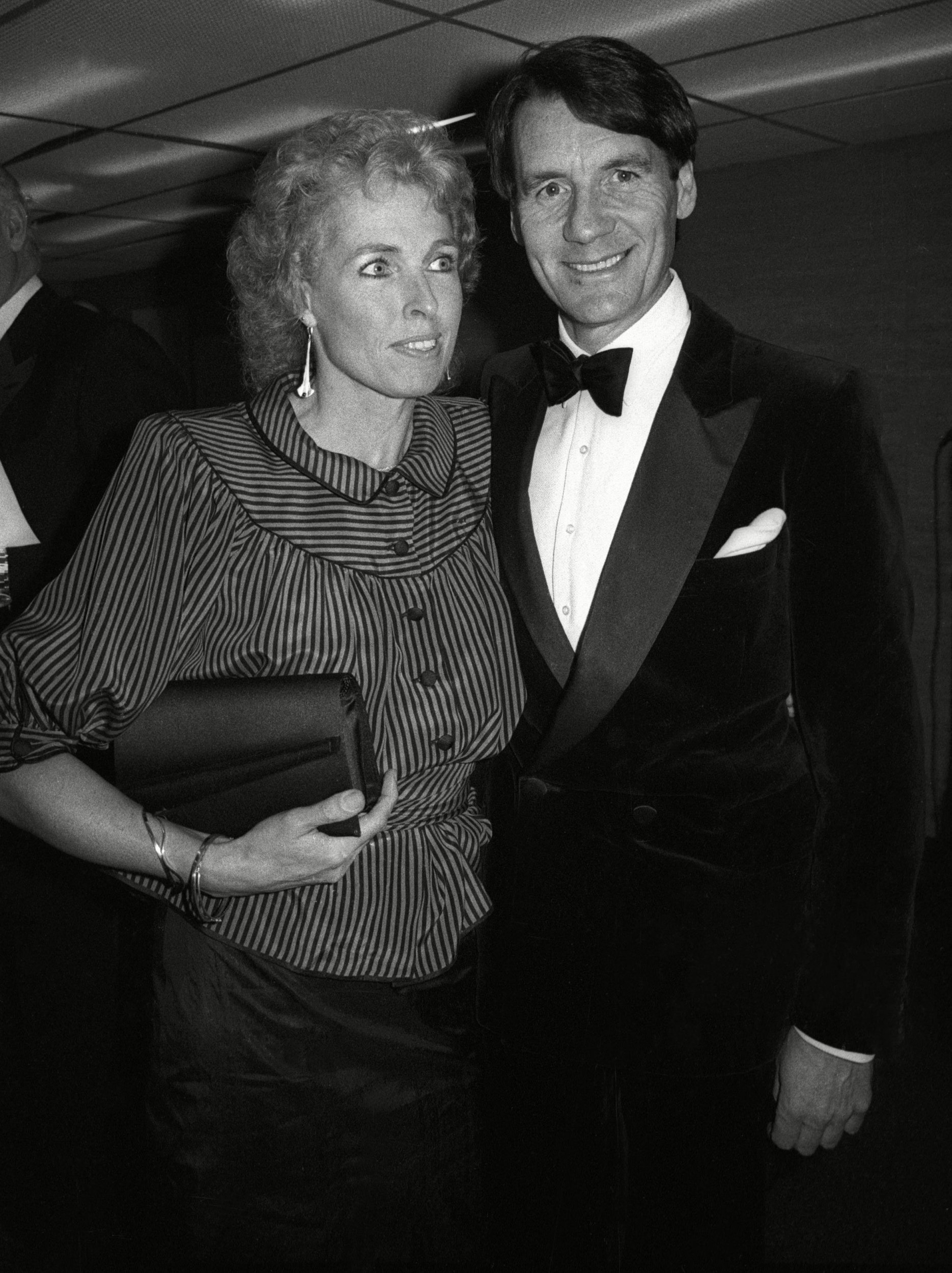 The comic told the  at the time that his wife had not been responding to medication for her chronic pain.
'I don't think you can cure it, but they will help her manage it,' he said.
'It's such a bore. She was so active and still is mentally. But the body is declining.
'We live life with our fingers crossed.'
Sir Michael and Helen, who wed in 1966, had three children: Tom, Will, and Rachel, who are all grown up and now parents themselves.