and seem to have made their relationship official with a kiss in front of thousands of people – and Swifties are losing their minds.
Chart-topper Taylor, 33, is, and this week performed in Buenos Aires, Argentina – celebrating the end of the show by planting a kiss on the player.
Taylor and Travis' in recent weeks, as the star was spotted hanging out with the player's mother, watching his games, and .
And while the, they have stopped short of , but this all appeared to change on Saturday night.
At the end of the three-hour bonanza, Taylor was seen running off stage, right into Travis' arms, where they embraced and shared a passionate kiss.
Naturally, the thousands-strong crowd erupted as they witnessed the moment, which saw Taylor and Travis sway in each other's arms as they kissed.
'When I tell you I screamed,' one fan wrote on Twitter, aka X, in reaction to the moment, while one shouted 'OH I LOVE THEM.'
'OH MY GOD,' another scream, while one shared the sentiment with an 'oh my heart!'
And as one excited fan put it: 'I don't care! I'm gonna say it, I LOVE LOVE LOVE TRAVIS AND TAYLOR and I don't care who knows it!!!!!!'
Like Taylor watching Travis' games with his mother, the sports star took in the action of the Eras Tour from a VIP tent with Taylor's father.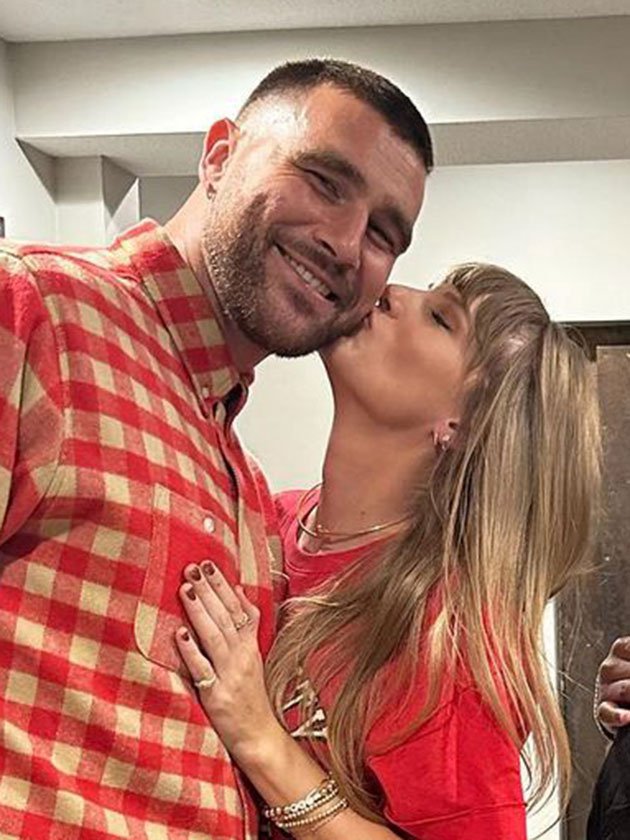 He was seen reacting to the star changing the lyrics to her hit song Karma, where she sang: 'Karma is the guy on the Chiefs coming straight home to me.
In a video taken by a fan, he could be seen bursting into a giant grin, laughing and covering his face with his hands – as Taylor's dad slapped him on the shoulder and celebrated along with him.
Shake It Off star Taylor had become almost a permanent fixture at Chiefs games since her romance with Travis began, and was Blake Lively, Ryan Reynolds and Hugh Jackman for a match in New York.
While NFL ratings have been soaring thanks to her presence, singer Kelly Clarkson was recently that the coverage is 'taking over' the NFL for those who are just interested in the sport.
Taking to Instagram shortly after, Kelly insisted that she has no issues with Taylor and Travis, and is just wanting to 'watch football'.