The human stars of new series have praised the project for being 'a colourful show in every way' due to its diverse casting with the main roles.
leads the show as Nora, an ambitious record executive trying her best to herd legendary Muppets house band Dr Teeth and the Electric Mayhem into finally recording their first album – after 45 years on the road.
She is joined by Saara Chaudry, who plays her influencer younger sister Hannah, and Tahj Mowry, who is Electric Mayhem superfan Gary 'Moog' Moogwski.
Discussing the importance of them fronting the show alongside Dr Teeth, Animal, Janice, Zoot, Floyd and Lips, Smart Guy actor Mowry, 36, told Metro.co.uk and other press: 'I think as a person of colour in this industry, you always have that in the back of your head – and to be able to do it on a scale for such an amazing iconic franchise like this, to have your three human leads be people of colour, is incredible.
'Representation matters. In this show is a different colour, they're a different size, they all look different, they all sound different – they're all different. But they all come together in unity, and they have fun, and our show is full of colour in the cast as well. It's a colourful show in every way!'
His co-star Singh, a popular YouTuber turned actress and presenter, was also candid in revealing that she thought she would never clinch the part of Nora once she realised the character had a sister because 'there would be two brown girls on screen'.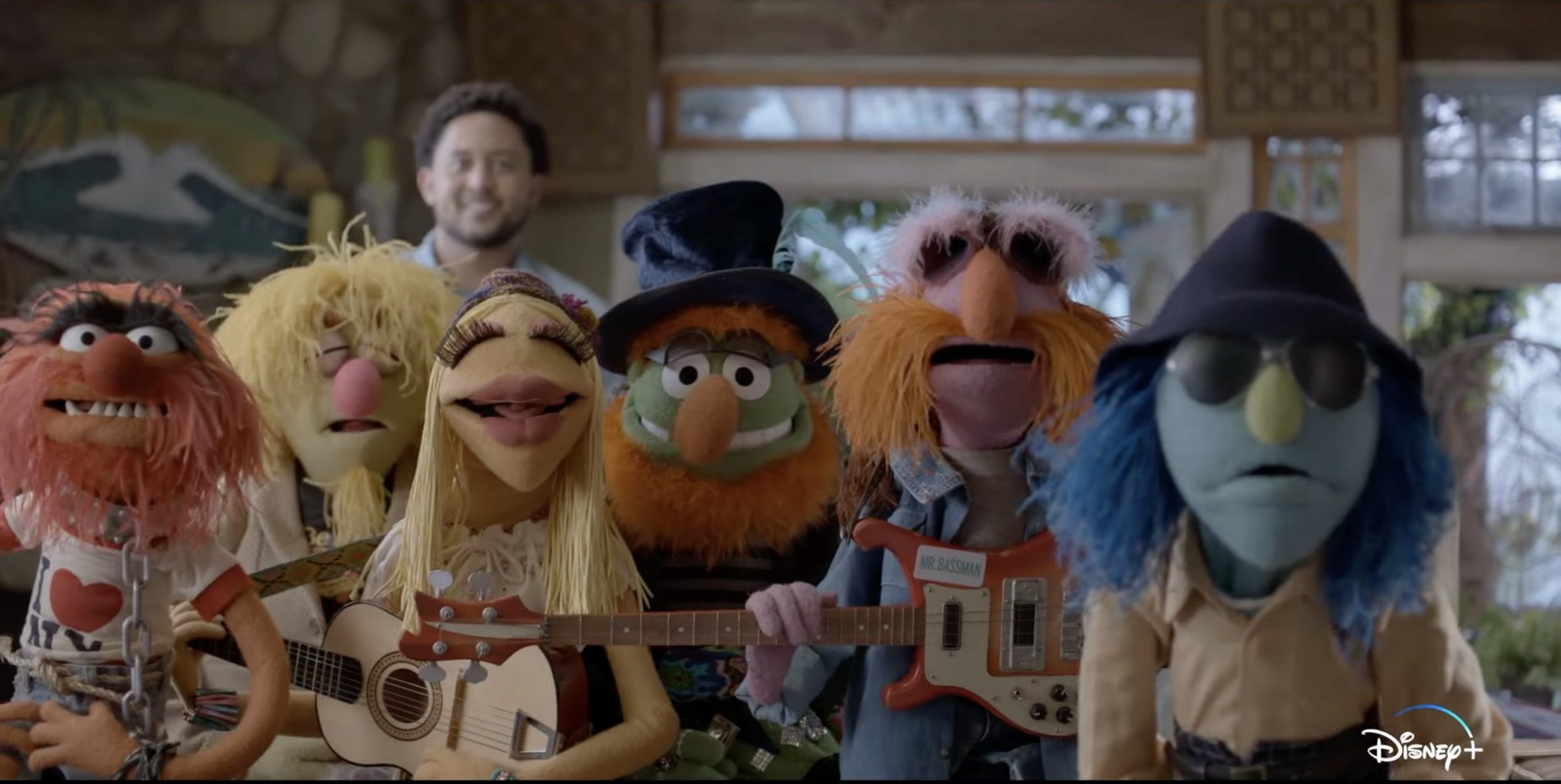 'When I got the audition for Nora, I knew Nora had a younger sister – and I was excited. But I was also really stressed because I really thought in my heart that because there was a younger sister that I wouldn't get the role,' she shared.
'I was like, "This is going to work against me" because they would have to cast two South Asians, and they would have to find a younger sister as well. I truly in my heart was like, "I'm not going to get this role because this is going to be hard" – and then I got it!'
'I was super-thrilled about that because I knew that it would not just be me, but there would be two brown girls on screen – coincidentally both from Toronto – which is super-important, especially when you're dealing with such iconic IP like the Muppets, where perhaps in the past there hasn't been that kind of representation,' the 34-year-old pointed out.
Which is your favourite Muppets film or TV show?
Comment Now
'I think it's so important to now tell a story where that's changed, so it means the world to me personally.'
Chaudry, 18, is also passionate about onscreen representation, participating in advocacy and activism outside her work in the entertainment industry.
Working since the age of six, the actress said she felt she had 'found the power over the course of my career in being a person of colour on screen, specifically a young woman on screen'.
She also shared similar worries with Singh when it came to casting issues.
'I completely agree with Lilly in the sense that having to cast a family – or a sibling – has often worked against me,' she said.
'The fact that we're two brown girls from Toronto, who ended up together on this show, as part of such a big franchise, it's just so, so powerful. I think the three of us onscreen taking up space is a statement in itself – and I hope that everybody watching finds somebody onscreen that they can relate to, who they see themselves in, and that they love.'
The Muppets Mayhem involves all the usual chaos, comedy and joy of the Muppets, with some extra musical magic thrown in – expect classic rock tunes with a special Electric Mayhem twist.
There are also, of course, the usual star-studded cameos too, which the Muppets' have easily been attracting since The Muppet Show in the 1970s.
Keep your eyes peeled for the likes of Tommy Lee, Danny Trejo, Queer Eye's Karamo Brown, Lil Nas X and Morgan Freeman.
The Muppets Mayhem streams exclusively on Disney Plus from May 10.