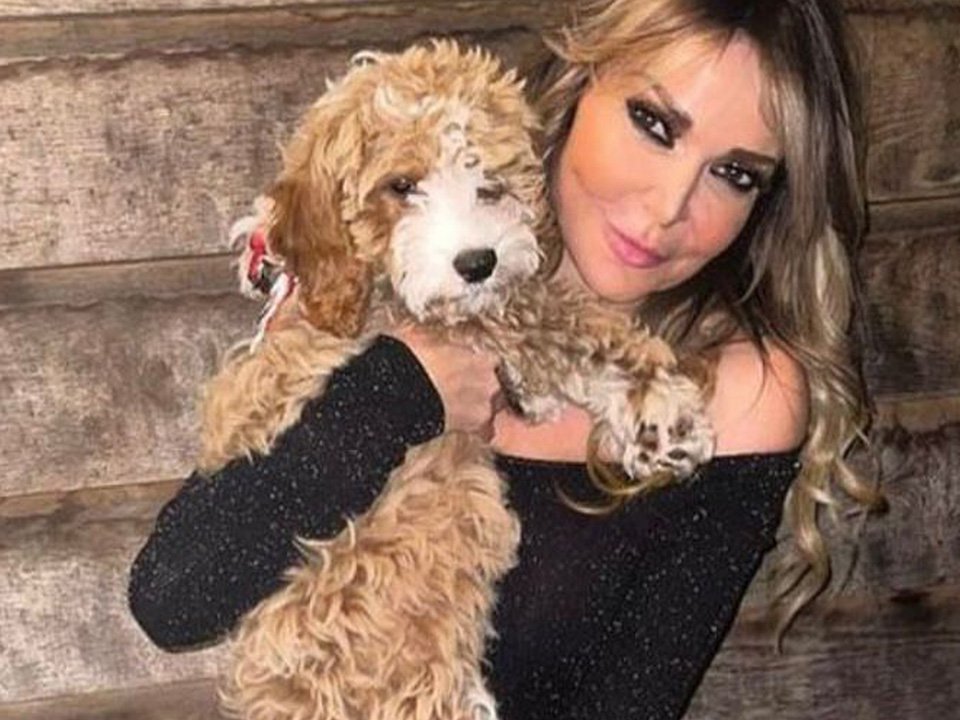 TV star Lizzie Cundy has spoken about her heartbreak after her beloved dog was stolen by two thieves.
The 55-year-old's Maltipoo, called Alfie, was snatched from Wilton Crescent in Belgravia, by a man and a blonde woman driving a Toyota Auris.
Lizzie is offering a £5,000 reward for Alfie's safe return and has reached out to , whose French bulldogs were stolen in a , for advice.
She said: 'Dogs are part of the family. I do so much for charities and it's heartbreaking for him to be stolen and snatched away like this.
'We're all in bits and can't sleep since Alfie has been taken.'
Lizzie continued to : 'There is a £5,000 reward and Lady Gaga sends her love and prayers for Alfie's return and we hope we will get Alfie back.'
Lady Gaga's two  were snatched while out with her dog walker , who s and left for dead.
They were later returned by Jennifer McBride on the day the Bad Romance singer said she would pay out $500,000 (£418,000) reward for their return.
In February, reward when she returned the animals, alleging the artist made it 'very clear' there would be 'no questions asked.'
However, i documents obtained by, the world-famous star is fighting back, claiming the woman knew they had been stolen.
'Plaintiff Jennifer McBride seeks to profit from her participation in a crime,' Gaga's attorney states in court papers.
'The law does not allow a person to commit a crime and then profit from it.'
Gaga's lawyers said McBride claimed to have found the dogs on the street by chance and had 'no idea' they belonged to the actress.
They argued she was a 'direct and knowing participant in the criminal enterprise'.
In December, McBride was sentenced to two years of probation after pleading no contest to knowingly receiving stolen property.
She has maintained she exercised her duty under the terms of the reward contract but Gaga had no intention of paying it.
McBride was suing for breach of contract, fraud by false promise, and fraud by misrepresentation.
She was also seeking legal fees and compensation for financial damages, pain, suffering, mental anguish, as well as loss of enjoyment of life, but Gaga's lawyers argued she has not suffered any damages in returning the dogs.
Last month, a judge threw out McBride's case.