has battered 's singing voice in a cruel quip on a video of her singing Karaoke.
The former presenter, 58, didn't hold back as he came across a clip of Posh Spice – a fairly rare sight for the fashionista mum-of-four.
In a clip shared to , the former member, 49, can be seen dancing around and joking with her husband, football star David Beckham, 48, while belting out a track on Karaoke.
Which track? Only 1996 Spice Girls smash-hit Say You'll Be There, of course.
As partygoers gather around to cheer and take snaps, Posh sings snippets of the track before going full into the chorus, looking like she's having a genuinely good time.
Now broadcaster Piers has shared the clip with his Twitter followers, and wrote alongside it: 'This may explain why Victoria Beckham.'
He added the see-no-evil monkey emoji, generally used to convey embarrassment.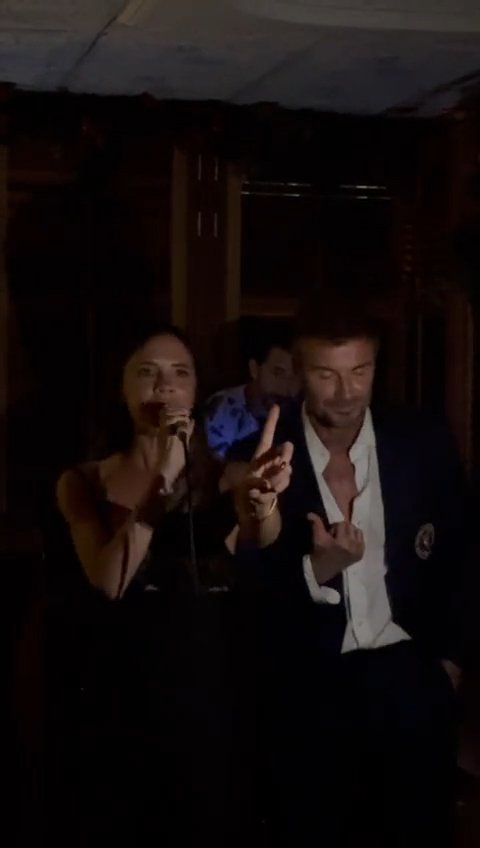 Plenty of commenters flocked to the video to defend Posh, with one writing: 'Oh p off they're having a good time,' and another saying Piers was 'too harsh, she was letting her hair down.'
'Jesus have a bit of fun Piers,' another wrote.
Others used the opportunity to talk about how loved-up David and Victoria look, after 24 years of marriage and four children, with one pointing out 'the chemistry with her n becks… They've still got it (sic).'
Naturally, Spice Girls fans are disappointed Victoria doesn't look like she'll be returning for a reunion any time soon, after unbearable teasing which had made it appear it was inevitable.
Reports originally claimed that all five members of the Wannabe group for in 2024 to mark the group's 30th anniversary.
Even other band members were fuelling the fires,
However our dreams were quickly crushed as a source told the Mail on Sunday Victoria 'won't be doing it next year' and was focusing on her stellar career as a fashion designer 'that she has put blood, sweat and tears into, so singing is something she has had to carefully consider.'
Heartbreakingly, the source added: 'She has sadly been hugely ridiculed when she has sung in the past.'
All is not lost however, as the source went on to say that Posh 'looks back fondly on her years in the Spice Girls – they were very special for her – so she hasn't ruled out a celebration, maybe, at some point.'