FC Copenhagen manager Jacob Neestrup has labelled as the 'biggest strength' in Manchester United's squad ahead of their clash on Tuesday night at Old Trafford.
The 20-year-old started his professional career at Copenhagen before moving on to Sturm Graz, Atalanta and then Old Trafford this year.
Hojlund is yet to score in the , but has netted three times in the Champions League for the Red Devils and Neestrup know that he will be a serious threat to his former team.
Asked how he hopes to handle Hojlund, Neestrup told The United Stand: 'The plan is we know that Hojlund is the biggest strength in the squad, and what remains is that we have to be true to ourselves.
'I know we are not going to have the ball as much as we normally have in the Danish league, but when we have the ball we need to show that we are a proper football team. Manchester United are a team with high speed players, and players that are top, top, level in football.'
The 35-year-old manager added: 'It is a massive game for all the players, for FC Copenhagen and for all Danish football but we are 95 minutes away from getting a good result as a team and for me as a manager.'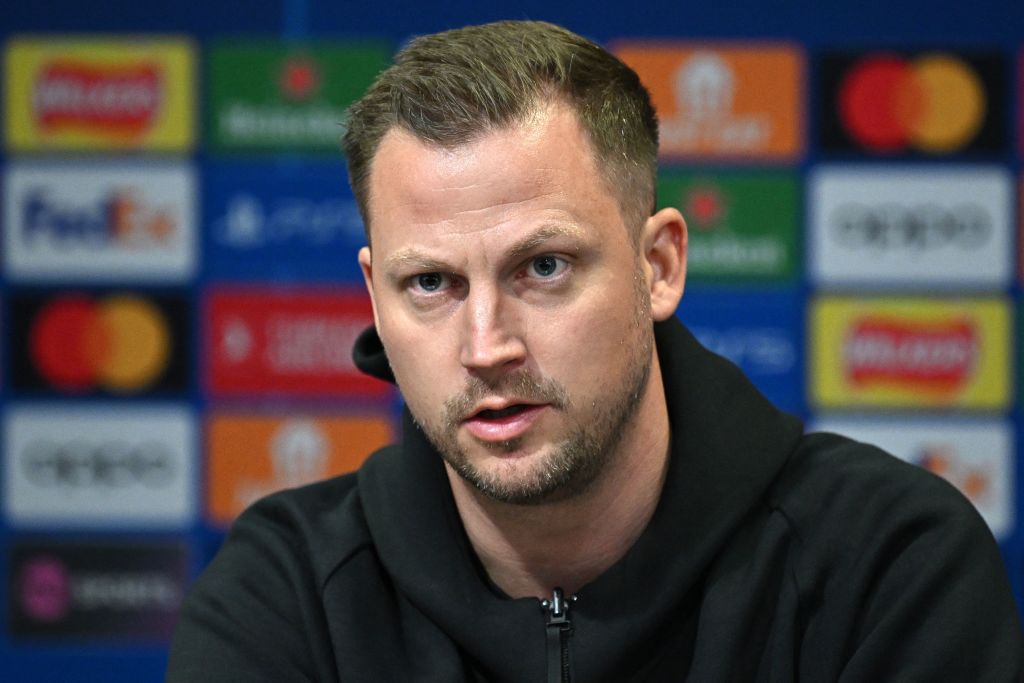 Manchester United boss Erik ten Hag is hoping that facing his old club will inspire Hojlund, telling a press conference on Monday: 'You know it's a special game for him. He grew up there and you know he will be highly motivated.
'Against Galatasaray, it was two brilliant goals as well as the one in Munich.
'He is always in scoring positions. I am sure – the same with Marcus Rashford – that when we as a team do what we have to do, they will be in scoring positions. Then it's about the finishing.'
Copenhagen have begun their Champions League group stage campaign with a draw at Galatasaray followed by a narrow 2-1 defeat at home against Bayern Munich.
It is one more point than the Red Devils have managed, with Manchester United in desperate need of victory on Tuesday to kickstart their challenge for the knockout stages.
, . ,  and .