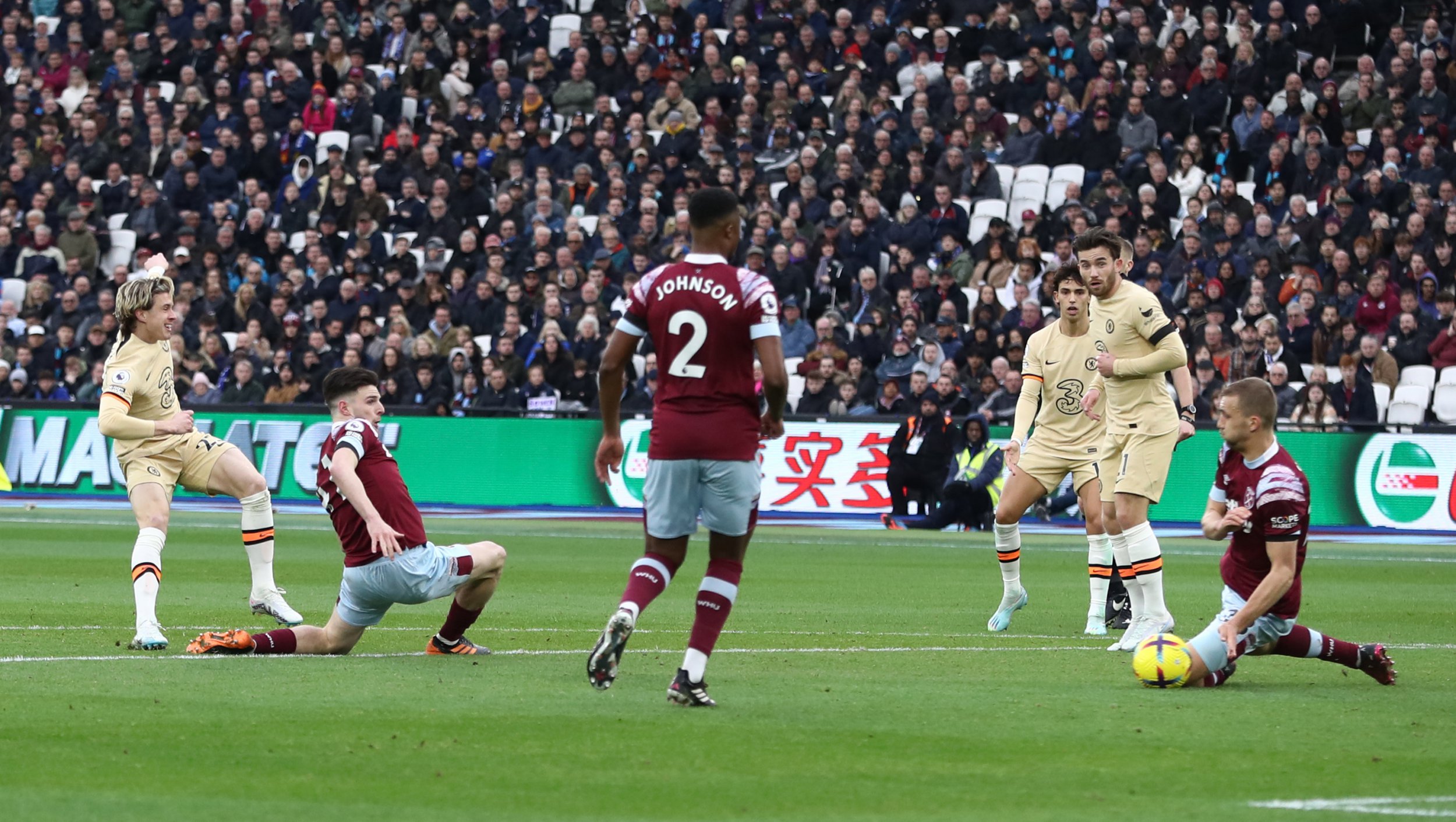 Former Premier League referee Dermot Gallagher has shared his verdict on the penalty should have been given in their draw against .
The Blues were held to a 1-1 draw by the Hammers but were denied the chance to walk away with all three points when there were not handed a late spot kick despite .
The decision caused uproar and was widely mocked with Chelsea's official Twitter account tweeting: 'Soucek makes a great save from '.
That sentiment was echoed by former Manchester United defender Rio Ferdinand and ex-Chelsea star Joe Cole .
and Gallagher has now also shared his views.
'It's definitely a penalty,' Gallagher told Sky Sports. 'I've spoken to very few people who don't think it's a penalty.
'VAR felt it fell into this bracket of falling and the arm hitting the floor, and the ball striking the arm.
'If you look at Soucek, he doesn't fall to the floor – he actually drives towards the ball. It's a goalkeeper-type movement.
'I think that's what the VAR got seduced by – the idea of falling to the floor. But again, if you look at it a few times, it's certainly a handball penalty.'
Chelsea boss Graham Potter was clearly frustrated after the match and former Arsenal striker Ian Wright expressed sympathy for the head coach on Sunday, who has been under pressure, with the west London club down in ninth in the table.
'What are the consequences for Graham Potter?' . 'Finally we saw a Chelsea team doing some stuff in that first half-an-hour and I was thinking, 'Yes! Graham Potter, you're starting to get it' – you know…'