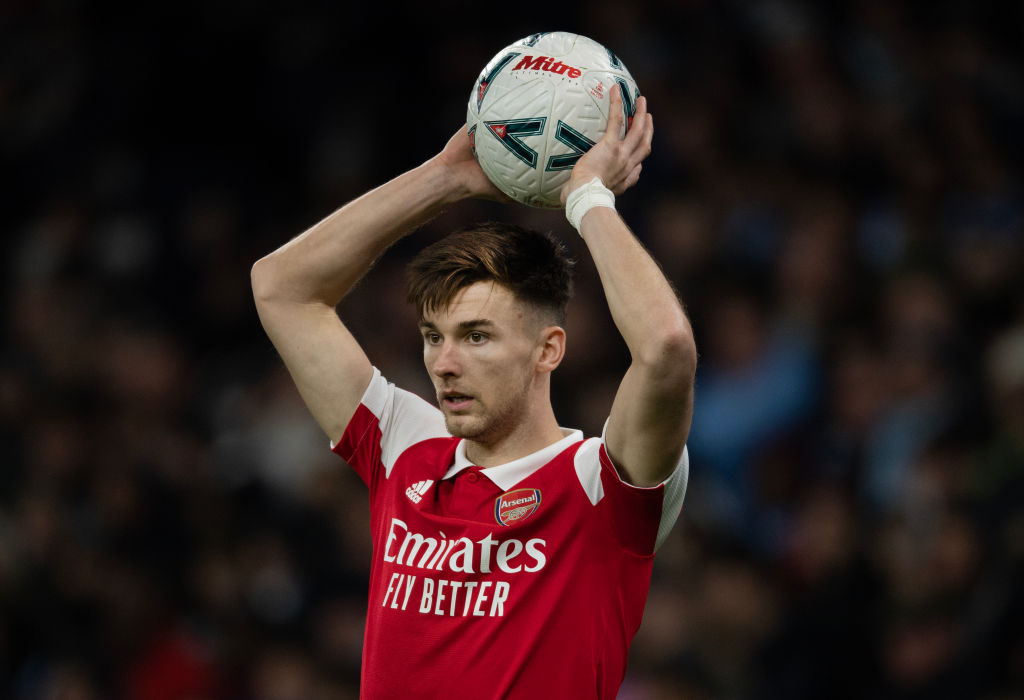 admits his future is largely out of his hands, but says he is happy at the club despite being linked with an exit.
The Scotland international saw his role greatly diminished last season, starting just six matches after the arrival of as first choice left-back.
The 26-year-old did make 36 appearances in all competitions, so was hardly a forgotten man, but had to settle with mostly coming off the bench and starting in cup competitions having been first choice before the Ukrainian signing from .
The full-back has been linked with the likes of Newcastle and former club Celtic this summer after falling down the pecking order in north but he says that he is in no rush to leave.
Tierney accepts that at a big club a player cannot expect to be picked for every game and remains as committed to the cause as ever.
On his future, the Scot said: 'It's not really up to me. I'm happy, I'm working hard every day and getting minutes. I'm just trying to do as well as I can.'
Asked if he had spoken to manager Mikel Arteta about his situation, he said: 'No.
'You can't play every single game, every single season, every single year. I don't expect that and I still made a lot of appearances last year.
'I was ready every game and working 100 per cent. I think everyone in there would agree with that, that I never give less than that whether I'm playing or not.
'In the games I did play I tried to do my best for the team. I came off the bench a lot last season, whether that was to see games out or help get a goal.'
Tierney remains under contract at Arsenal until 2026 having signed from Celtic in 2019 for £25m.
, . ,  and .