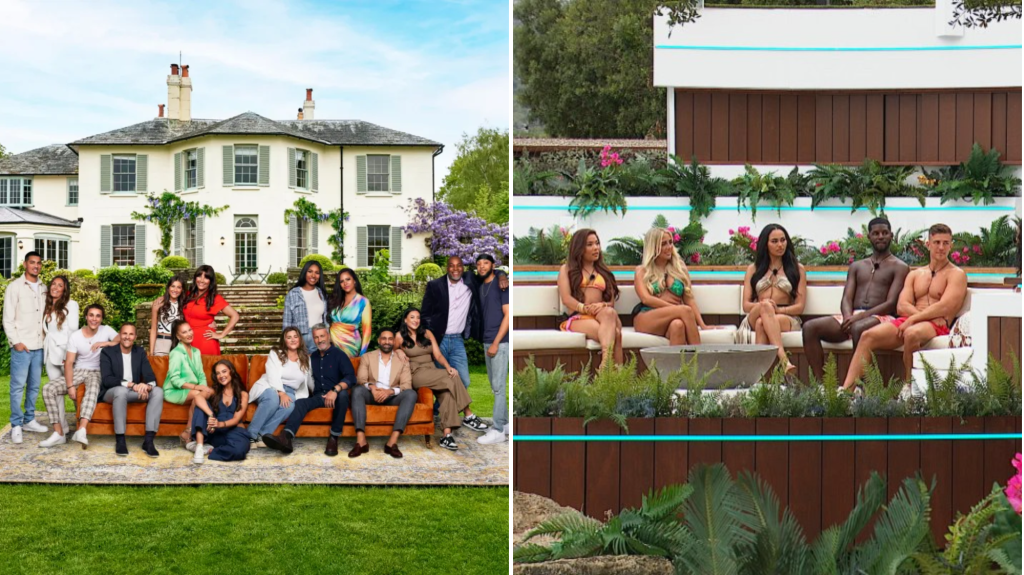 Although My Mum, Your Dad was originally hailed as 'middle-aged ' fans have expressed which dating show they prefer.
's latest series for parents is an instant hit, with many people commenting on .
This series isn't quite as long as the ITV2 show, which is hosted by , so instead of six to eight weeks of grafting, viewers are being treated to 10-hour-long episodes.
Wednesday's edition saw the parents participate in an 'acceptance workshop' where they all sat together in the garden and opened up on the things holding them back.
Janey, 47, from West Sussex revealed she dedicated most of her life looking after her son Will, 20, for most of his life.
'Things hold me back I want that connection but it's very deep-rooted, she tearfully said. 'I am adopted I've got the best parents in the world but yeah it's hard.'
Fans were moved by tonight's episode, with some claiming this series blows Love Island 'out of the water.'
'#MyMumYourDad is wiping the floor with #LoveIsland, real people with life stories. I am INVESTED, their kids are a credit to them as well,' one person wrote.
Another agreed: '@MyMumYourDadUK is incredibly endearing, I feel really emotional these kids absolutely dote on their parents and it's beautiful to see although I'm only 29, I relate to this show more than I ever could love island or whatever. What a lovely show.'
A third person joked: 'I'd watch #MyMumYourDad any day over Love Island. The only thing missing though is conversations about the latest air fryer and which 80s pop artists you had a crush on. What an absolutely brilliant show ?.'
While another claimed they will 'never watch Love Island again' after tuning into the latest spin-off.
Speaking about at a special screening of the first episode, that took place at the ITV offices in London, host Davina also stressed how special the show is to her.
'I just wanted to see midlifers represented in terms of dating,' she said.
'In your forties and fifties and when you've got children, life is complicated, but more than ever you feel that you are at a point in your life where you deserve to find love.
'They deserve to find love and spend the rest of their lives with somebody. You know when,' Davina said before abruptly having to stop talking. 'It's about opening the door and coming home to someone.'
My Mum, Your Dad continues tomorrow at 9pm on ITV and ITVX.